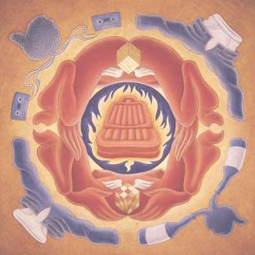 Five Horse Johnson – "The Mystery Spot" Vinyl LP
BACK TO SHOP
When Five Horse Johnson formed back in the year of 1995, and announced themselves as a Blues Band, their friends may have thought they had cause to worry. After all, it is a well-worn banality that white boys can only ever hope to mimic the blues, isn't it?
The band has always understood that the Blues isn't a formula, but a way of looking at the world; their blues is a dirty, sensual thing. Over the past decade, Five Horse Johnson became one of the most loved and respected bands in thir genre.
'The Mystery Spot' is their latest release, dating from 2006. It's a powerhouse of a record, a focused affair that makes the listener want to reach for the bottle, the smokes and the volume knob all at the same time. Music on Vinyl now releases this album for the first time on vinyl.
180 GRAMS AUDIOPHILE VINYL
INCLUDING INSERT
ALBUM ON VINYL FOR THE FIRST TIME
21 in stock
BACK TO SHOP