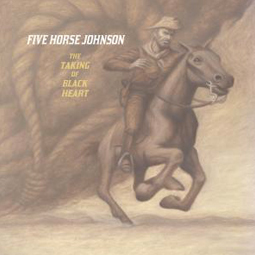 Five Horse Johnson – "The Taking of Black Heart"
BACK TO SHOP
180 gram Limited Edition of 500. We only have a small batch of these left. You will be either get a White Marble or Trans Beer Bottle Brown version.
Five Horse Johnson is now seventeen years and six albums into its career, with a seventh about to drop. The band has dug out a niche of its own, combining their love and respect for traditional blues and classic rock to become one of the most loved and respected bands in the stoner rock community. Always a freight train live, the band has toured hard with the likes of Clutch and Halfway to Gone, in the process gathering fans, friends, and drinking partners all over the world.
Featuring Clutch's Jean Paul Gaster on drums.
5 in stock
BACK TO SHOP