Recent posts: Stoner Rock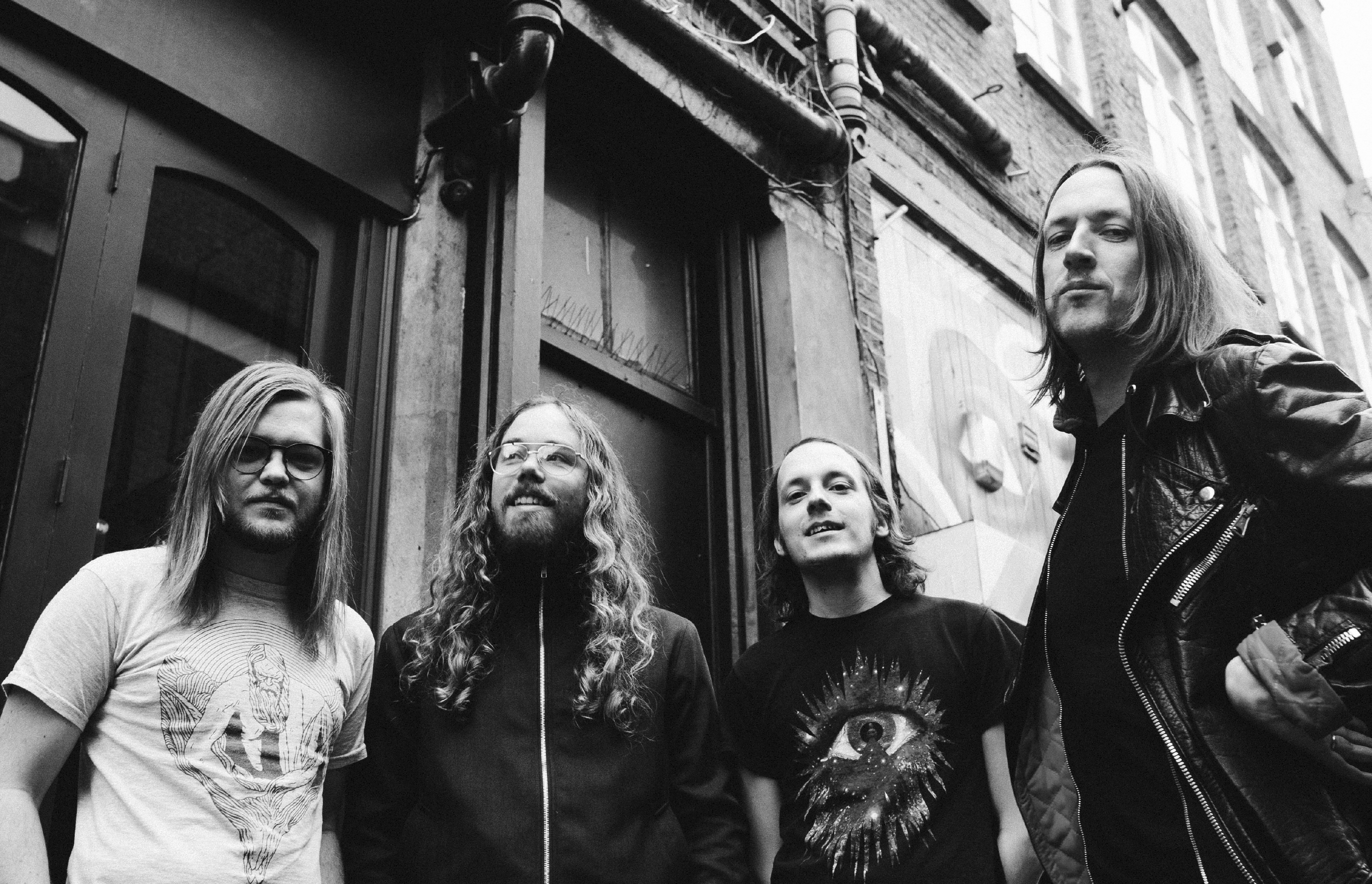 New Noise Magazine is currently streaming Surge Ex Monumentis, the impending new full-length from Swedish psychedelic riff rockers JIRM, in advance of its Small Stone release next week.
Hear Surge Ex Monumentis at THIS LOCATION.
JIRM, formerly Jeremy Irons And The Ratgang Malibus, has never been more themselves than they are on Surge Ex Monumentis. Even as they redefine who they are and what they do as a band, they remain singularly powerful in their delivery and completely unmistakable. The seven-track Surge Ex Monumentis was captured at Puch Studios in Stockholm, Sweden, mixed by Oskar Lindberg at Svenska Grammofonstudion in Gothenburg, Sweden, and mastered by Chris Gooseman at Baseline Audio Labs in Ann Arbor, Michigan.
Surge Ex Monumentis will see release on CD, digital, and limited edition 2xLP formats via Small Stone on March 16th. Preorders are currently available at THIS LOCATION.
Sometimes in life you have to make a change. And sometimes you have to make a whole bunch of changes. So it is that JIRM is born and stands where once stood Jeremy Irons And The Ratgang Malibus. Having dropped the cumbersome moniker, the Swedish heavy rockers embark on a new era with Surge Ex Monumentis – marked as much by a tightening of sound as name.
For their first record as JIRM, the Stockholm-based four-piece of vocalist/guitarist Karl Apelmo, guitarist Micke Pettersson, bassist Viktor Källgren, and drummer Henke Persson cast off the shackles of expectation entirely. Their style is no less expansive, but it's become entirely their own, a driving mind meld between psychedelia, classic metal, heavy rock, and individualized realms beyond. Surge Ex Monumentis brims with newfound energy at the same time it benefits from the lessons JIRM have learned since first getting together in 2004 and releasing albums like Elefanta (2009), Bloom (2011), and Spirit Knife (2014), a record Mass Movement crowned, "a blissful mixture of Soundgarden at their grooviest and Pink Floyd…a terrific album of sunny day, top down, cruising music."
"Surge Ex Monumentis has a healthy psychedelic rock influence but the heavy metal undertones are undeniable. At times, the record seems to take its inspiration from Pink Floyd as much as from Iron Maiden…" — Decibel
"With an underpinning of space metal, heavy progressive swirl and a flourish of psychedelic reaching, the six-minute 'Candle Eyes' begins Surge ex Monumentis with a feel that's both classic and vital… JIRM have their own agenda and their blend when it comes to bringing together heavy rock and prog, and by injecting a current of '80s-style metal grandiosity — notice I didn't say 'glam-diosity;' that's not what we're talking about here — they find a niche for themselves and begin to dig into what will likely be a continuing process of forward creative growth…" — The Obelisk
"While some psychedelia-oriented artists forget to rock and just fumble along, this record keeps rock alive while pushing the lines to space rock without meandering." — Cosmic Rock
"There seems to be a lot of genuine emotion within the album that you can feel in the songwriting…" — Capital Chaos
"JIRM have found a strong median between '70s prog rock, stoner metal, and modern rock instrumentation that feels both distantly stoned and freshly modern…as cinematic as it is engaging…" — Grizzly Butts
"Expansive, atmospheric, progressive, and highly engaging, Surge ex Monumentis is an enjoyable and captivating listen." — Wonder Metal
http://www.facebook.com/JeremyIronsandtheRatgangMalibus
http://www.smallstone.com
http://www.facebook.com/smallstonerecords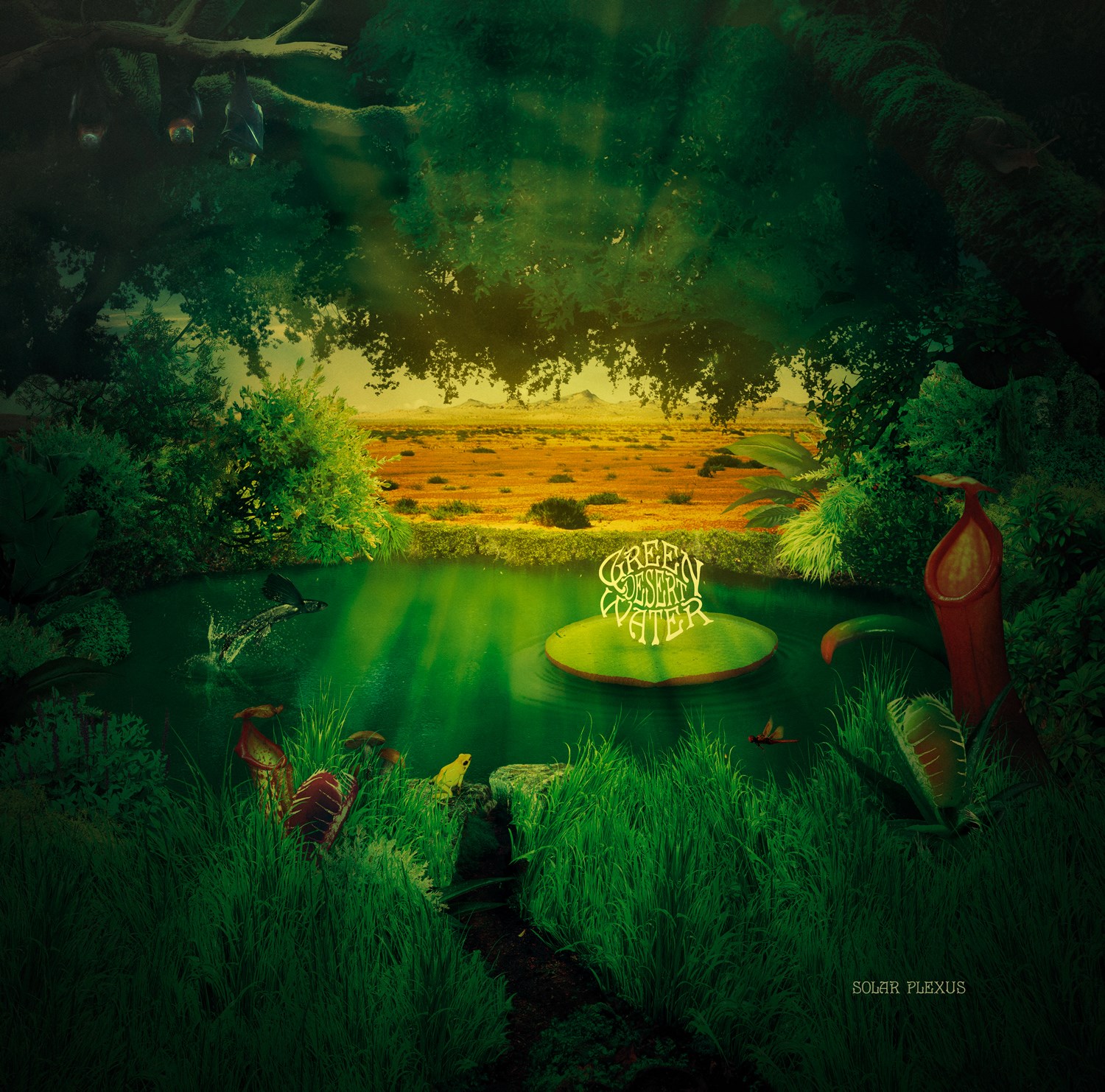 With the purple sun, the hermit was introduced into the wild, through the mountains and the long desert to back home….
Stream / Share "Open Your Wings" HERE
After getting their feet wet in a molten pool of heavy blues on their 2012 self-titled debut EP, GREEN DESERT WATER is ready for their next conquest. The Oviedo, Spain-based three-piece have been making a name for themselves as one of the best-kept-secrets of the Iberian heavy underground, and with Solar Plexus – their second LP – they've never sounded readier to let the cat out of the proverbial bag. And by "cat out of the bag," we mean unleashing classic power trio grooves – all primo, all soul, but heavier and thicker and more modern than the first record.
Comprised of guitarist/vocalist Kike Sanchís, bassist Juan Arias García, and drummer/backing vocalist Javi González, GREEN DESERT WATER sinks its teeth into hellacious boogie on songs like "Open Your Wings" and find the place where Black Sabbath and Mountain could've met on "Souls Of The Woodland" – and when it comes to the title-track? Well, at least you know where they're going to hit you. With six songs split up over two glorious vinyl sides, GREEN DESERT WATER's Solar Plexus indeed puts itself right in the center of attention – refusing to commit to one single vibe or another as it captures the best energy of classic heavy rock and brings it forward to a modern era where it's so desperately needed.
Solar Plexus was recorded and mixed by Pablo Martínez Pérez at Ovni Estudio, mastered by Kike Sanchís at Green Desert Mastering and comes wrapped in the cover art of Héctor Castañón. The six-track offering will see release on CD, digital, and limited edition vinyl formats on April 27th via Small Stone.
For preorders visit the Small Stone Bandcamp Page HERE where opening track "Open Your Wings" is currently streaming.
Solar Plexus Track Listing:
1. Open Your Wings
2. Chaman
3. The Deepest Sea
4. Souls Of The Woodland
5. Mother Moon
6. Solar Plexus
GREEN DESERT WATER:
Juan Arias García: fuzz bass
Javi González: drums, percussion, backing vocals
Kike Sanchís: guitars, vocals
Additional guitar on "The Deepest Sea" by Pablo Martínez Pérez.
For GREEN DESERT WATER coverage contact liz@earsplitcompound.com.