BISON MACHINE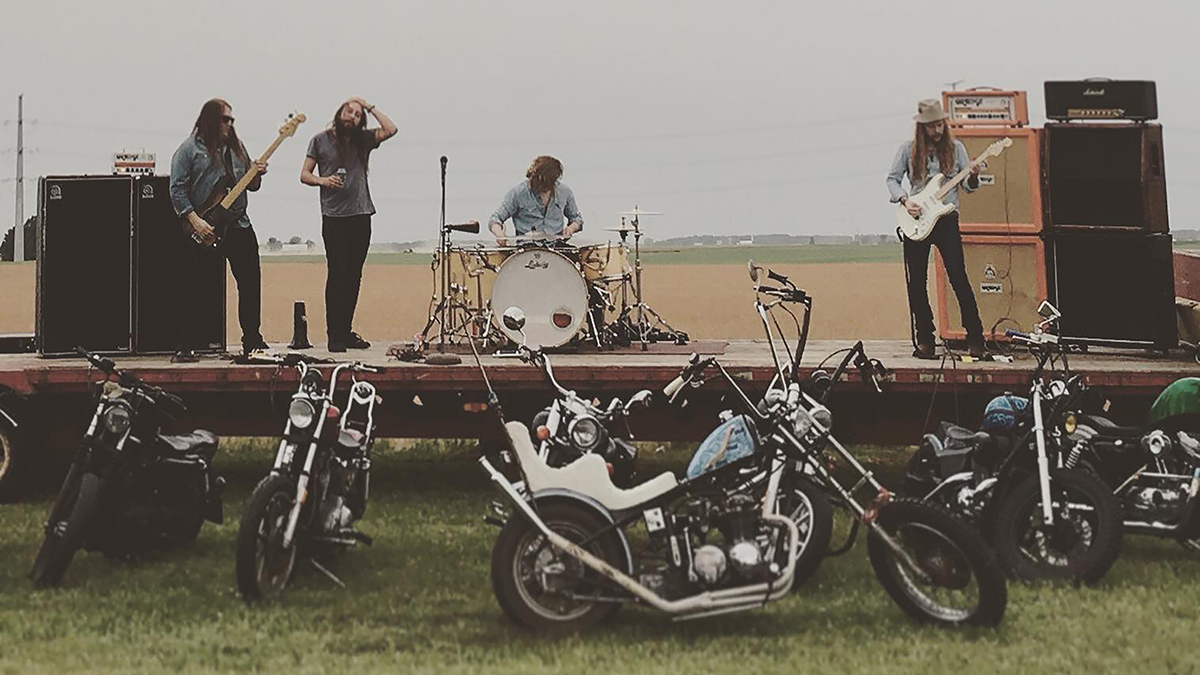 Biography
Bison Machine ply their trade in the dank vinyl-smelling basements of Detroit, Michigan, the birthplace of a rock tradition for brashness and all-in physicality to music that the group lovingly upholds. You can tap any number of classic influences you want — Zeppelin, Sabbath, Captain Beyond, MC5, blah blah blah — but it's still not going to give you a sense of the force that Bison Machine bring to their delivery, live or in the studio.
Seas of Titan is their first album for Small Stone Records and a record years in the making. Since getting their start in early 2015 with the massively well-received Hoarfrost, the four-piece have spent time putting out material in drips and drabs — a video here, a split there — all the while honing their craft on stages throughout the greater Midwest and beyond. This has all been in the name of chipping away at the marble that would become an awaited sophomore outing, a long-player from a band whose reputation already precedes them among the converted and who leave nothing unsaid in their sweating-blood approach to rock and roll.
Progressive and intense, Bison Machine meld the best of classic heavy rock with a forward-thinking style that is as much class as it is likely to show up in a loincloth. Rooted now in Hamtramck, MI, the band are hungry to the point of starving and bring a spirit to their latest work that serves to remind why they made guitars electric in the first place.
So have a blast. They will.
RIYL: Kadavar, Witchcraft, Graveyard.

Booking
Email: bisonmachine@gmail.com
The artist
Nationality: U.S.A.
Resident in: Detroit, MI