ERIK LARSON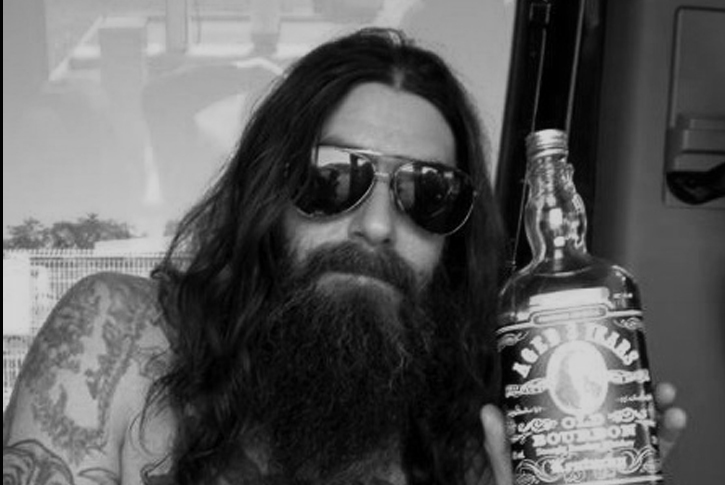 Biography
Whether you're familiar with Erik Larson as the long haired/ long bearded driving guitar force behind Alabama Thunderpussy, or singer-drummer of sludge-core masters Kilara, or even as the juggernaut behind the drum set in AVAIL from 1991-1999, throw all of your preconceptions out the window.
What is apparent in listening to Erik's first solo offering, The Resounding, is that first and foremost Erik Larson is a damn good song writer. Tackling all guitar, drum, and vocal duties on The Resounding; Mr. Larson has crafted a dense, personal, biting album that takes the listener on an emotional, political, and socially conscious ride, years in the making. The Resounding is a completely diverse record showcasing thunderously heavy grooves "Scoliosis", "Our Voice" raunchy classic rock "Rede", "I feel like Ted Nugent", and even sorrowful acoustic ballads "Of Storms", "Unresolved". Intelligently engaging lyrically, Erik's songs feel as if he's speaking directly to the listener while retaining relevance for all.
Produced by Erik, The Resounding was recorded by long time friend and engineer Mark Miley (Alabama Thunderpussy, AVAIL, Throttlerod, Hot Water Music, Ann Berretta) at Glass Hand studio in Richmond, Virginia over a period of two months in late 2001.
Joined by Sam Krivanec on bass (ATP/Kilara), and with vocal contributions from KachinaOxindine, the end result is bound to surprise long time Alabama Thunderpussy fans, and turn some heads. So sit back and crank it up. This is The Resounding.
"I had all these songs that didn't work for the band (ATP) and felt like I had to get 'em down on tape. And since it was basically just Mark and me, we put `em together instrument by instrument. Some of these songs were written in 1997 for fuck's sake! So we were workin' sometimes 12 hours sometimes 2 hours at a time- when there was time."
Copyright© Small Stone Recordings