MEDUSA CYCLONE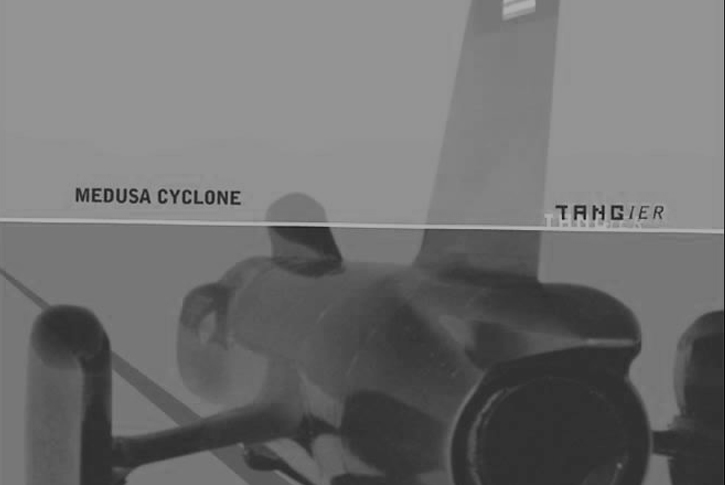 Biography
As the legend goes, Medusa was a woman of such stunning beauty that even the goddess of love Aphrodite paled in comparison to her. So jealous and threatened by that beauty Aphrodite placed a curse on Medusa that any being to lay eyes upon her would be immediately turned to stone. The aptly named Medusa Cyclone has managed to harness that same beauty inside the calm eye of a storm, a swirling vortex of blissed out distortion and psychedelic drone. Maybe not so strong that it can turn a man to stone, but enough so that it can stop him in his tracks and hold him motionless with one simple perfect staccato note.
Controlling that kind of otherworldly sound does not come easily but Keir McDonald has been learning to control the darker forces of the universe for almost two decades now. After releasing 4 critically-acclaimed LP's and touring both the U.S. and U.K with the legendary psych/punk outfit ViV Akauldren; Keir spent most of the 90's honing his sonic abilities playing in support of the likes of Pavement, Bardo Pond and Cul de Sac. Mark Ibold of Pavement was even impressed enough to convince the rest of Pavement to do a split single with Keir's fledgling project. A "self-titled" CD was recorded in 1996 and was quickly followed up by 1998's more fully realized "Mr. Devil".
Three years of relative silence have passed but Keir's edge has not dulled. "Tangier" picks up where N.A.S.A left off some 30 years ago, only Keir McDonald doesn't want to put one man on the moon he wants to take everyone with him. Spinning past the stars on a wave of sun drenched sonic euphoria, this is the record Medusa Cyclone was destined to make. Awash in texture and deep space melody "Tangier" and all its cosmic wonder comes crashing back to earth as Keir must have done all those years ago.
But don't take our word for it, just ask the critics, they get paid to hate stuff…
"Medusa Cyclone crystallizes urban decay into a post-apocalyptic sonic paradise." – Jonah Brucker – Cohen – Magnet
"Mcdonald composes deep-space drones as pitiless and foreboding as Pluto… Medusa Cyclone is like Spacemen 3 on the dark side of the moon." – Dave Segal – Alternative Press
"I think Keir McDonald knows where Syd Barrett lives." – Dusty Rhodes – Exclaim