MISS LAVA: Lisbon Heavy Rock Unit To Release Doom Machine This January Via Small Stone / Kozmik Artifactz; "Fourth Dimension" Video Now Playing + Preorders Available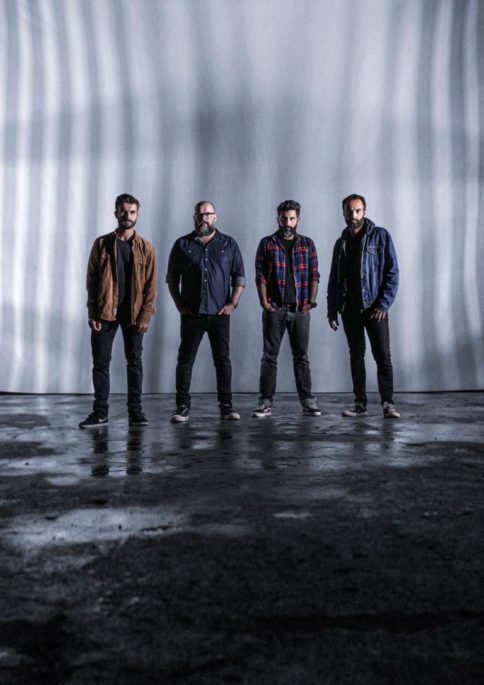 View / Share MISS LAVA's "Fourth Dimension" HERE. Lisbon's premier heavy rockers MISS LAVA will release their long-awaited new full-length, Doom Machine, this January via Small stone.  The perfect soundtrack for the post-lockdown world, the band's fourth album and follow-up to 2017's Dominant Rush EP stands as their densest output to date doused in kaleidoscopic riff explorations and hypnotic interludes; a multi-textured sonic journey that's at once deep, heavy, mesmerizing, and cathartic. Captured live at Generator Music Studios in Sintra, Portugal by Miguel "Veg" Marques, the record carries with it the warmth and soul of a band full of fresh vigor and perhaps the demons of these tumultuous times. The record is loosely focused on the tragic death of guitarist K. Raffah's baby son and the other members' children born during the creative process. "Doom Machine is a very emotional experience for us…," Raffah shares. "[My son] was only here for a month and a half, but his light was very bright. We feel his presence every time." Thematically vocalist Johnny Lee adds, "This album reflects on how each one of us can breed and unleash our own self-destructive force, assembled to be part of a giant 'Doom Machine.'" In advance of the record's release, today the band is pleased to unveil a video for first single, "Fourth Dimension," noting, "this is a riff raff explosion that urges people to get out of the cave allegory they live in."Directed by José Dinis, view MISS LAVA's "Fourth Dimension" at THIS LOCATION.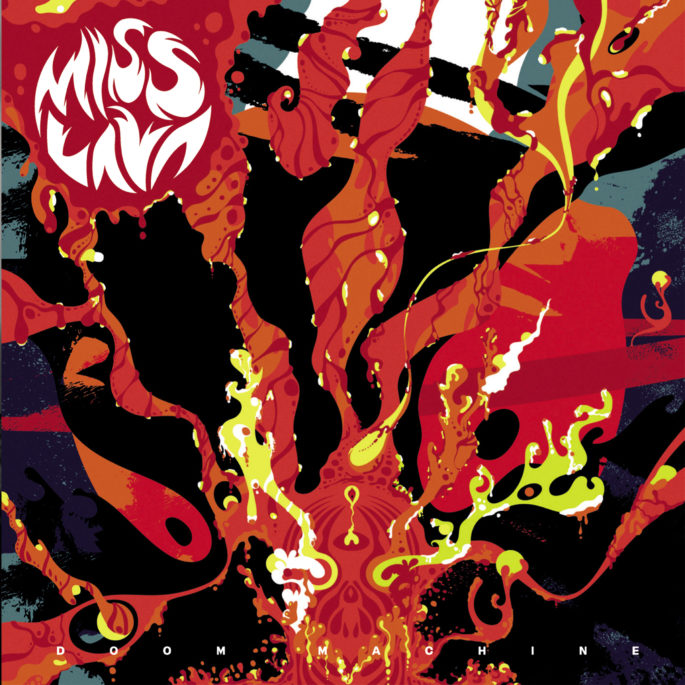 Doom Machine will be released on CD and digitally via Small Stone with Kozmik Artifactz handling a limited vinyl edition. Find preorders at THIS LOCATION. Doom Machine Track Listing: 1. Fourth Dimension2. In The Mire3. Magma4. Brotherhood Of Eternal Love5. Sleepy Warm6. The Great Divide7. Karma8. The Fall9. Alpha10. The Oracle11. Terra12. Doom Machine13. God Feeds The Swine *14. Feel Surreal *15. Red Atlantis *** Bonus tracks on CD and digital only  Doom Machine is the successor to MISS LAVA's Dominant Rush EP (2017), Sonic Debris (2016), Red Supergiant (2013), and Blues For The Dangerous Miles (2009) – named by Loud Magazine as one of the Top 5 Portuguese Albums Of The Year – as well as a limited edition self-titled blood red vinyl EP (2008). MISS LAVA has brought their explosive presence to stages in the UK, Spain, and Germany and played slots at festivals like Stoned From The Underground, Stonefest, Super Bock Super Rock, Rock In Rio Lisboa, Reverence Valada, Vagos Open Air, Barroselas Metal Fest, and Faro Bike Meeting in their home country. In addition to having traveled to play an exclusive one-off at the legendary Whisky a Go-Go in Los Angeles, the band has shared stages with Queens Of The Stone Age, Graveyard, Ufomammut, Greenleaf, W.A.S.P., Kyuss Lives!, Fu Manchu, Valient Thorr, Entombed, Truckfighters, and many more. The band hopes to return to stages in 2021 to showcase that audio crush that is Doom Machine.
12 November 2020 SSR HQ Uncategorized