HALFWAY TO GONE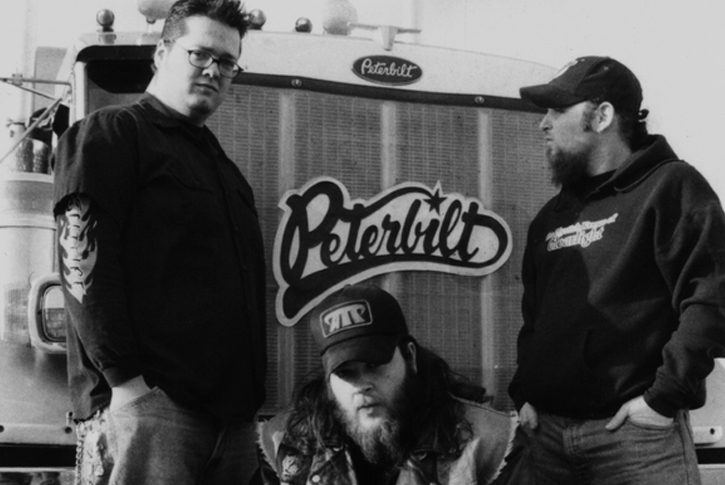 Biography
From the syringe laden shores and steaming landfills of central New Jersey, Halfway To Gone, are hell bent on ruling the world with their debut full length, "High Five." By means of a relentless touring schedule (on both American and European soils), grass roots promotion, and ass kickin' tunes, these guys will not fall short from accomplishing their goals. Think of things like meat on hooks, empty bourbon bottles, piles of pills…think of things like amplifiers stacked sky high, ringing ears, and shotgun blasts at a backwoods barbecue…this is Halfway To Gone.
As a founding member of Solarized, bassist/vocalist Lou Gorra co-wrote and appeared on both of the stoner rock heavyweight's releases, "Jersey Devils" Solarized/Solace split (MeteorCity) and "Neanderthal Speedway" (Man's Ruin). After parting ways with Solarized, Lou recruited Lee Stuart, Solarized's touring guitarist, and the revolution was underway. The pair asked Chuck Dukehart, (of Sixty Watt Shaman fame) to join the fold, and the puzzle was complete.
A split CD with Halfway To Gone and Alabama Thunderpussy (Man's Ruin) was released on Game Two/Underdogma Records earlier this year with much success and critical acclaim, the excitement about New Jersey's newest power trio was at an all time high. The band found an allegiance with like-minded Small Stone Recordings, and the deal was hammered out in five minutes. The tours are now booked, the press campaign, radio promotion, and marketing are ready to go, the stage is now set for Halfway To Gone, one of the great new power trios of our time, to go out and hit it with their southern fueled power riffs and crush stages around the globe.
Halfway to Gone is:
Lou Gorra: Bass & Vocals
Lee Stuart: Guitars & Harp
Danny Gollin: Drums
Copyright© Small Stone Recordings