GIANT BRAIN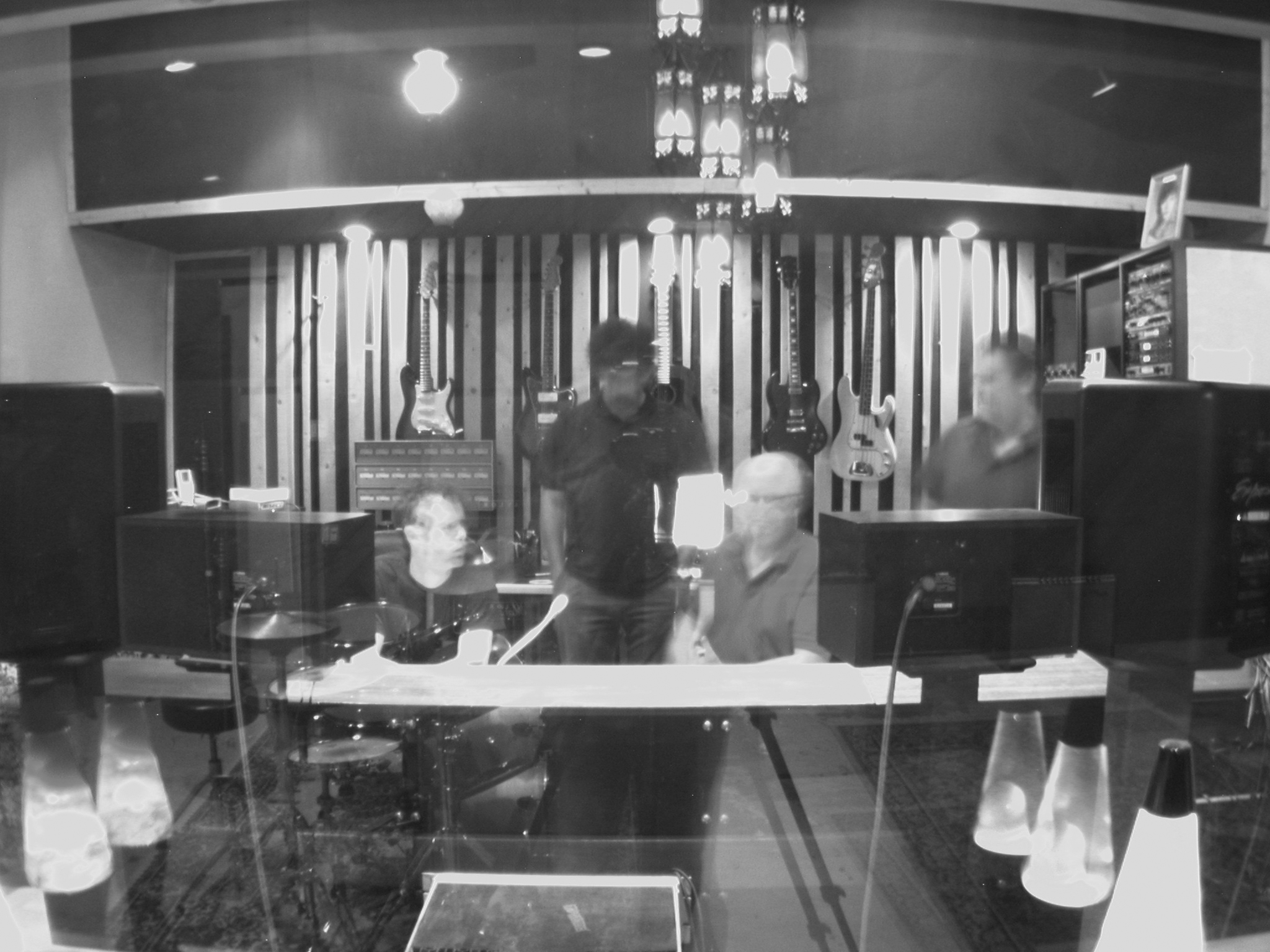 Biography
Giant Brain came about because of a painting, really… When Detroit art-tiste Mark Dancey painted what he thought Detroit genius-savant Andy Sutton's brain might look like, the concept for a group came about one that would fuse all things good about Detroit music with the improvisational aspects of Krautrock. If only because the Giant Brain is native to the Motor City, one could think of Giant Brain as Can gunning a GTO down Route 66, or the Stooges speeding down the Autobahn in a late model Porsche.
Andy (bass, drum programs, and general concepts) had played in bands with his brother, Al Sutton, producer of records by such indie -rock stalwarts as Big Chief, Don Caballero, The Laughing Hyenas, as well as "stoner-rock" acts like Five Horse Johnson and Halfway to Gone. The siblings enlisted the musically and otherwise unemployed Philip Durr, former lead guitarist of Big Chief, and conveniently the only real Kraut in the neighborhood, and Al took the reins as editor/arranger. Together they began recording pretty much immediately. This Philosophy-101 musical method of thesis/antithesis/synthesis has finally yielded Plume, a merger of Krautrock and Stoner-Rock that will undoubtedly make Daimler-Chrysler wet its corporate trousers with envy at the Teuto-American synergy it can only dream to someday achieve.
As with the great Krautrock bands they so admire, improvisation is a major part of the Giant Brain, in-studio as well as live. The concept is devilishly simple: establish a basic premise, deconstruct, demolish and re-construct it, (if necessary) invite some friends to do whatever they're good at, until the end-product is a right, mostly-instrumental, Detroit-cum-Stuttgart jam… Ear candy abounds on Plume, an album that should be experienced at least once with headphones and under the influence of something, anything. Live gigs, though rare, consist of the core band of Andy and Phil on stage with any and all manner of guest musicians, while Al mans the controls to create that "come-hither-so-we-may-rock-your-pants-wet" atmosphere out of the controlled chaos that is so desperately lacking from other, less off-the-cuff bands!
Plume is a record for fans of Kraftwerk and Kyuss, Neu and Blue Cheer, but we leave you with a word of caution: early versions of the Giant Brain's Plume have been shown to cause impromptu outbreaks of provocative dancing. Consider yourself warned.