OBIAT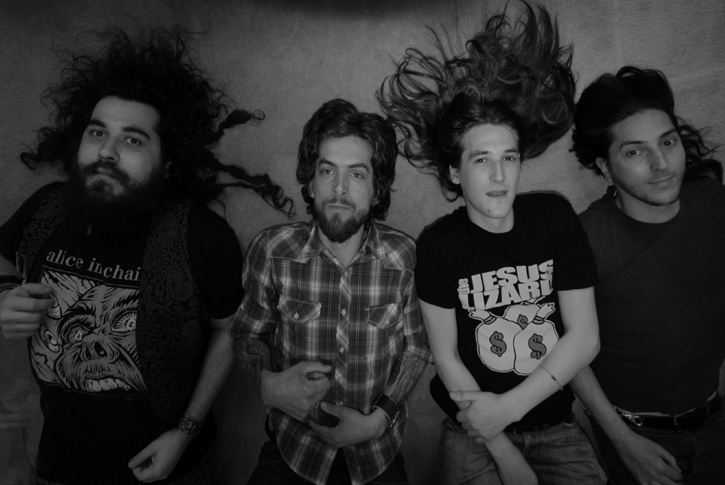 Biography
The United Nations is about as far removed from Rock and Roll as you can possibly get. Sure Bono shows up sometimes in between world tours to plead for humanitarian aid or debt forgiveness but a UN general session is normally about as sexy as an IRS audit, until now. London's OBIAT is trying to change all that by becoming the United Nations… of Rock.
OBIAT was formed over a decade ago in Poland by guitarist Rafal Reutt, bassist Pospiech and drummer Adam Cichocki. After a year rehearsing as an instrumental three piece, Rafal relocated to London re-christened Raf, essentially breaking up the band. It took almost two years before Adam joined Raf in London and the two started to practice again. In April 2002 OBIAT finally found their voice in singer Laz, another recent immigrant, this time from Hungary. Six weeks later OBIAT performed live for the very first time. Since then OBIAT has been tearing up the European Union and picking up guest musicians from all over the globe. Playing a mesmerizing mix of hypnotic metal and psychedelica with dynamically soulful vocals OBIAT's first two albums encapsulate the tribal elements of their trance like live shows mixing heavy riffs and heavy atmospheres into a smorgasbord of sounds and cultures. Drummer Neil and bassist Alex joined on the third album Eye Tree Pi.
"Eye Tree π" is their latest masterpiece of genre bending, world uniting rock. Recorded over five days in June 2008 in the Welsh countryside at Dave Anderson's (Hawkwind, Van Der Graaf Generator) Foel Studios with Chris Fielding (Primordial, Napalm Death, Taint) manning the boards, this is the album that OBIAT was destined to make. With Billy Anderson also involved in the mixing and mastering phase of the recoring, OBIAT have now had the pleasure of wrapping up a decades worth of experience with three continents worth of contributors on their new full length. "Eye Tree π" is a cosmic trip across the globe and through the eye of a needle. Watch for the record this fall and watch for the band almost anywhere. With connections on every continent but Antarctica it's impossible to guess where their explosive live show will turn up next. The only safe bet is not to wait for a UN general assembly show.
Copyright© Small Stone Recordings