PUNY HUMAN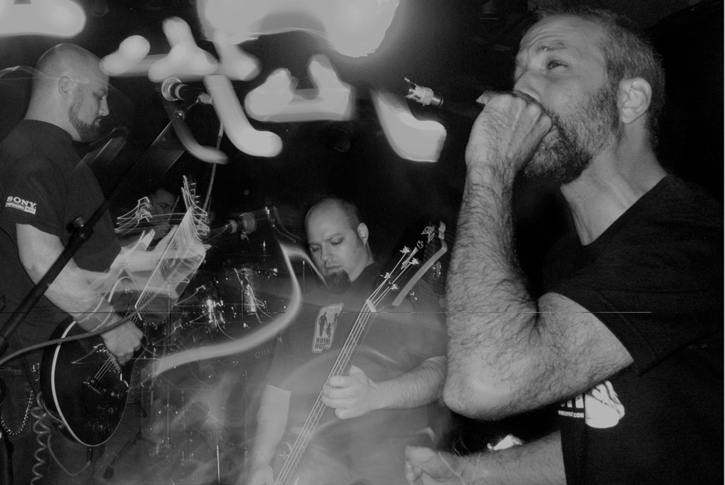 Biography
Three years can seem like an eternity when you're in a band. Especially when those three years are spent in limbo. Plagued by all the suburban tedium that causes most bands to call it a day (marriage, baby making, career pursuits, and endless schedule conflicts), there were times when it looked like Puny Human might do just that. Leave the world with two immaculate albums of hard driving Stoner-Metal and a good looking corpse. Luckily for us Puny Human chose a different path. Re-inventing themselves the new Puny Human has returned a more focused and high octane band than before.
Raging full on with a whole new batch of tunes entitled "Universal Freak Out". Named from one of their favorite phrase's in the comic book "The Hulk", Puny Human released their debut cd "Revenge is Easy" back in 2000. The album received high praise from the ever fickle rock critics, and the band spent the following three years alternating between the road and working on new material which would eventually become their sophomore release, "It's Not the Heat it's the Humanity."
The summer of 2004 found the drummers seat vacant and the remaining members of Puny Human not quite sure what they were going to do. Luckily for them, longtime Puny Human admirer John Bongiorno was in almost the exact same situation. Needless to say, neither side was looking towards the agonizing task of finding new people to play with. However, after comparing notes over a six pack (or four) the 2 parties decided to get together and make some noise. Thus was born "Universal Freak Out". Mixing one part Devo with two parts Deep Purple and one part a whole bunch of kicks in your face, "Universal Freak Out" is a record that will rewire your brain cells and force feed you beefeaters. Co-produced and engineered by Andrew Schneider (Cave In, Pelican, Scissorfight, Milligram) "Universal Freak Out" puts a whole new spin on what Puny Human fans have come to expect. Thick fuzzy riff's that meld the rock of Sabbath with the spirit of a generation raised on punk. Catch 'em while you can and let's hope it's not another three years before the next batch of killer tunes.