LO-PAN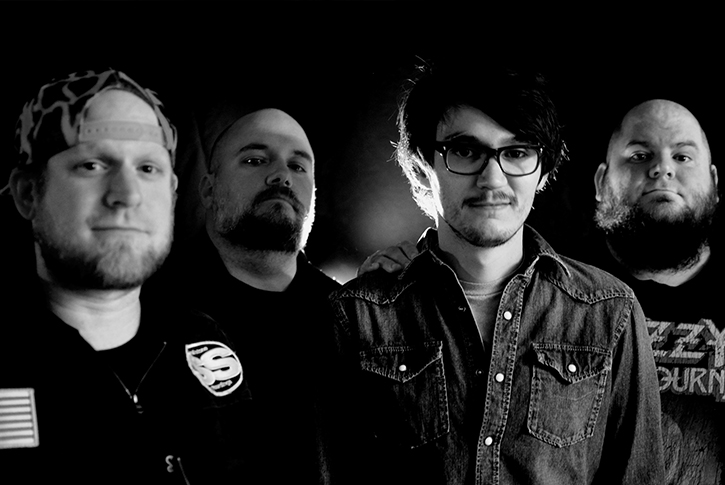 Biography
Lo-Pan's fourth album, Colossus, is named for the Colossus of Rhodes – a 96-foot statue constructed in 280 BC to mark a failed siege and the indomitable nature of the city of Rhodes itself. No surprise it's the Columbus, Ohio, four-piece's most personal album yet and a testament to their growth and survival, as a band and as human beings.
Three years on from their third record, Salvador, Lo-Pan have logged countless miles, crossing the country multiple times over on headlining tours and supporting the likes of Torche, High on Fire, KENmode, Whores, Fu Manchu and Weedeater. They've become one of the most ferocious live acts in American heavy rock, and Colossus stands tall to reap the rewards of their experience.
For the first time in nearly a decade together, Lo-Pan knew exactly what they wanted when they hit the studio. They'd road-tested songs like "Eastern Seas" and "Colossus" for over a year, and partnering with producer/engineer Andrew Schneider at his Translator Audio studio in Brooklyn just days after headlining Small Stone showcases in that city and Boston this March, they belted out songs that show just how much they've moved beyond their influences and arrived at their own sound – a style built on aggression without caricature, fuzz without cliché, melody without redundancy and their meanest groove to date.
Completed with a cover courtesy of Jason Alexander Byers (ex-Disengage, Black Black Black), Colossus will be supported by numerous tours including a full US stint this fall alongside fellow road dogs Black Cobra and much more to come. Like its namesake, Colossus was built in defiance of gods and men, and while Lo-Pan's loudest statement has always been made on stage, the material they craft and the power with which they execute it on this album is bound to stand for years to come.
Booking
Agency: SOUND OF LIBERATION
Phone: +33 483247
Email: contact@sol.com
The artist
Nationality: USA
Resident in: Ohio