THE ELECTRIC MUD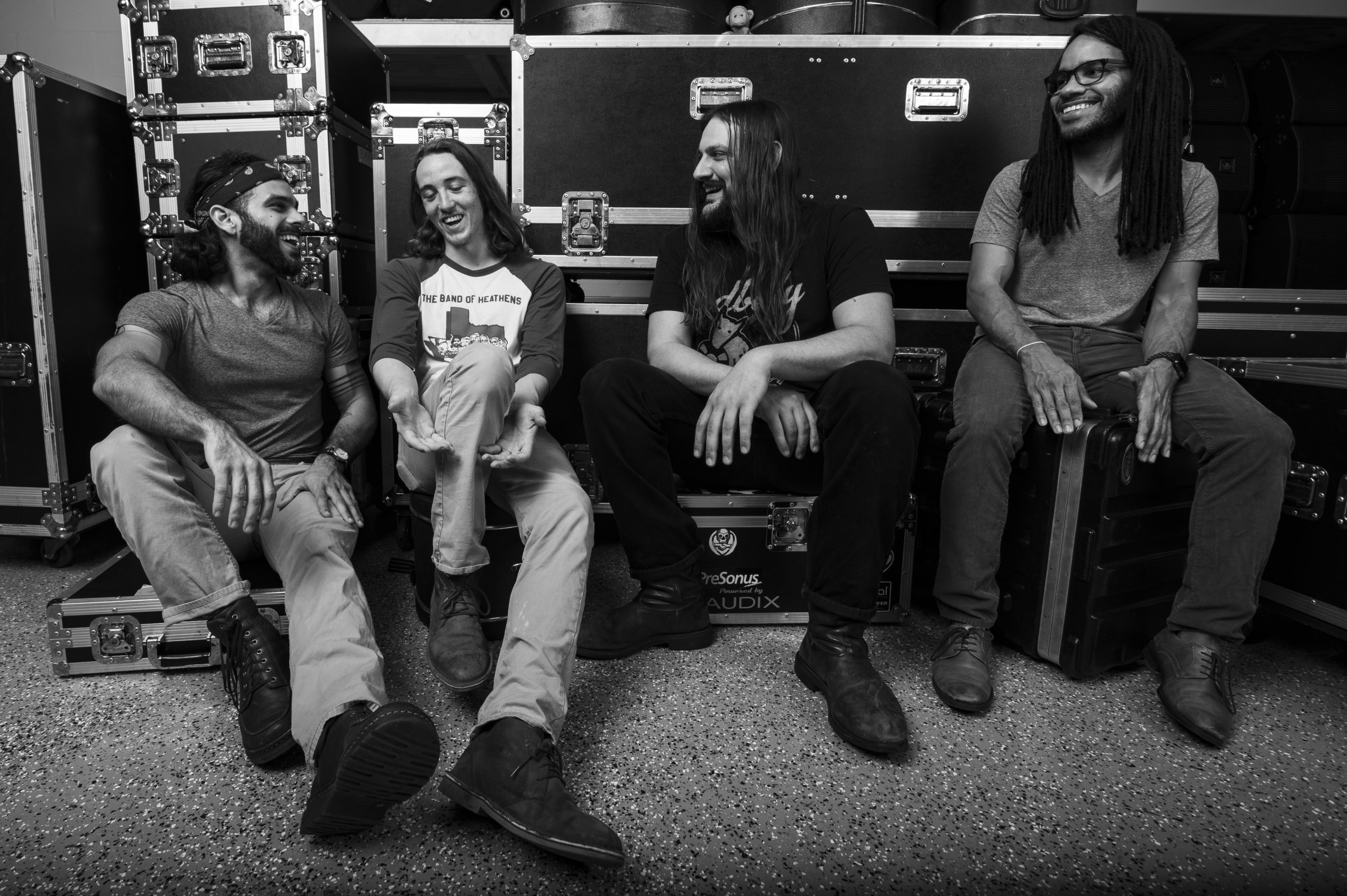 Biography
Crawling from the humid, mangrove choked banks of the Caloosahatchee River, The Electric Mud drifted from late-night jam sessions, back yard keggers, and a revolving cast of members until one night, in the taproom of a closed up brewery, Peter Kolter, Pierson Whicker, Tommy Scott, and Constantine Grim found themselves in an old fashioned Morricone style standoff. Each had reputations around their Florida town as serious musicians and hard workers, and after throwing lightning bolts around the room for a few hours it became clear that they had found not just a band, but a sound.
Steeped in their love for the Allman Brothers and Lynyrd Skynyrd and their shared Florida roots, came also a deep appreciation for the proto-metal of Black Sabbath and the prog metal of Mastodon, and the band aimed to slow cook it and serve it to the masses. After countless hours of grueling rehearsals and gigging in the dives and biker bars of their hometown, The Electric Mud released its debut album, Bull Gator, in 2018, and hit the road.
With the hard work came opportunity, with the band opening not just for Southern Rock legends such as Molly Hatchet, Blackfoot, The Devon Allman Band, Brother Hawk, and others and also winning a tri-state battle of the bands competition that drew the eye of Matt Washburn, owner/operator of Ledbelly Sound Studio (Mastodon, Elder, Royal Thunder) in north Georgia. The band and Matt hit it off immediately, and the band decamped to the peach state in 2019 to write and record its follow up album, falling in along the way with the legendary Small Stone Records. Keep both eyes peeled in 2020, as The Electric Mud releases Burn the Ships on Small Stone Records and will hit the road like a sledgehammer in 2021.
For fans of: Radio Moscow, The Sword, Clutch, Captain Beyond, The Allman Brothers