BLACK SLEEP OF KALI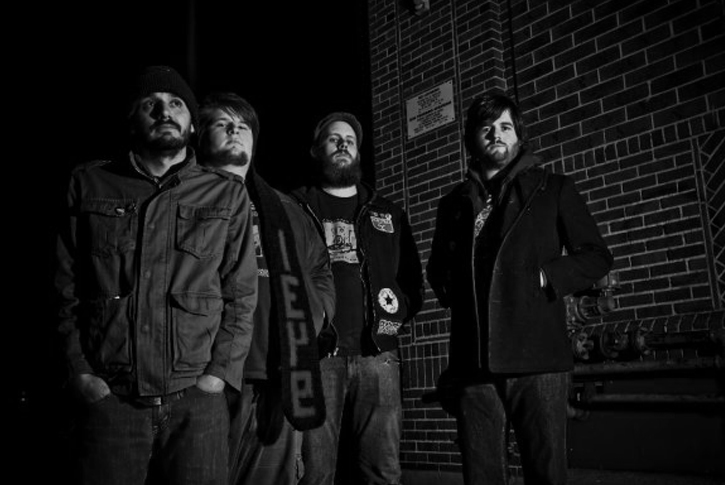 Biography
Formed in 2008 in Denver Colorado, Black Sleep of Kali started as an idea when guitar playervocalist Taylor Williams moved to Denver from Salt Lake City, Utah. Since Williams didn't know any musicians in Denver, he did something that many musicians had done before, posted a classified ad looking for people to play with. A reluctant Williams place an ad on the stonerrock.com message boards.
After the usual batch flaky replies, a few people came out and jammed, but nothing really worked out. Black Sleep Of Kali didn't take off until Morgan Carpenter (Bosnia) replied to the ad. Carpenter liked what he heard, called his old friend Austin Michel to come play bass and he contacted his friend Gordon Koch to play drums. Practice was held, friendships were formed, some tunes were written, a name was chosen and Black Sleep Of Kali was officially a band.
In late 2008, after gaining a solid reputation in Denver for playing crushing live shows that were nothing short of a sonic assault, Black Sleep of Kali traveled to Salt Lake City, Utah, to record a Demo EP with Andy Paterson (Iota, Ascend). Five songs were recorded and self-released to very positive reviews. Shortly after recording the EP, Carpenter decided he wanted to pursue a different musical path and left the band. Without skipping a beat, Gordon's old friend, and friend of the band, Patrick Alberts stepped in to fill Carpenters' shoes on guitar. Alberts brought a new energy, and technical focus the band had previously lacked, and an onslaught of creativity and writing ensued.
In March, 2010, Black Sleep Of Kali once again headed to Salt Lake City to record with Andy Paterson. Eight songs were recorded in a blur of five long, hard, frustrating days, but the band emerged confident with its Small Stone debut. The album titled Our Slow Decay is a record full of huge riffs, catchy vocals, and furious drumming that is sure to leave its mark on the doommetal genre. Look for the debut full length from Black Sleep Of Kali, Our Slow Decay, to be released on August 24th, 2010.
Copyright© Small Stone Recordings
Booking
Agency: Self Managed
Email: BlackSleepOfKali@gmail.com
The artist
Nationality: U.S.A
Resident in: Denver, Colorado