MELLOW BRAVO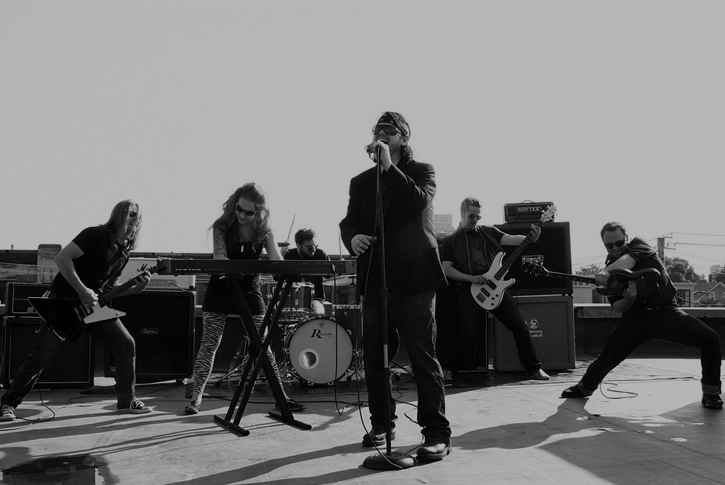 Biography
Formed in 2009, Mellow Bravo has quickly built a reputation as one of Boston's premier rock and roll acts. Well known for their sold out crowds and energetic live performances, Mellow Bravo's twin guitar attack and hooky songwriting make them top-notch crowd pleasers. Led by soulful and charismatic lead singer Keith Pierce the band cuts a wide range of styles from hard rock and metal to country and blues and injects each song with its own brand of passionate urgency. Blending the classic party rock of Van Halen and Deep Purple along with the brooding modern approach of Black Mountain and QOTSA, the band is rounded out by a hard hitting rhythm section and the wildcard organ and vocal stylings of Jess Collins. Mellow Bravo is a must-see act that threatens to climb higher with the release of their self-titled second album on the debut of the brand new Mad Oak Recordings imprint later this spring. 

"Awesome" ~ Jed Gottlieb, The Boston Herald
"The epitome of a good time band." ~ Shawn Sixx, CBS Radio/WZLX
"…The charismatic and inspired performance of a lifetime…This band is going places and fast!" ~ Ryan Spaulding, Ryan's Smashing Life Blog
"Mellow Bravo's debut album (Strut) is as burly and bravado filled as anything you will find passed out on the sidewalks of East Boston." ~ Peter Legasey, The Weekly Dig
"Mellow Bravo is one of Boston's best live acts" ~Joe Graham, Audio Floss/The Lowell Sun
For fans of: The J. Geils Band, Black Mountain, The Brought Low, Infernal Overdrive, James Gang, Shame Club, Cheap Trick, etc.
Copyright© Small Stone Recordings
Booking
Agency: MELLOW BRAVO
Email: squidwitheaglewings@gmail.com
The artist
Nationality: U.S.A
Resident in: Boston, MA