HACKMAN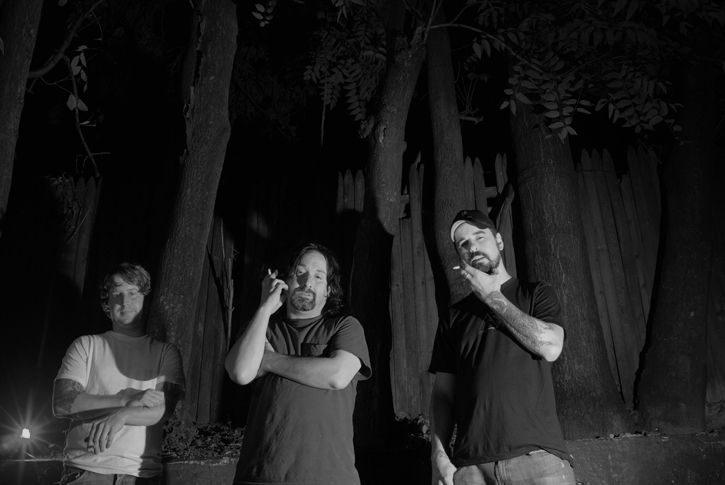 Biography
"Better riffs for better days"
If there's a driving force behind Hackman, it's that simple statement. Life is not a precious gift, so you might as well enjoy some face melting, ass kicking rock.
The Boston band certainly has the pedigree for it. Guitarist and occasional vocalist Darryl Sheppard's resume touches just about every great local band. To name them all would take days, so we'll give you just the big ones, Roadsaw and Milligram. The former was one of the few bands of the early "stoner rock" revolution to deftly pick up where Kyuss left off, and the latter's metal meets punk meets hardcore assault was so incendiary that it's no surprise that they burnt out after the classic "This Is Class War." Bassist Jase Forney and drummer Todd Bowman lived fast in the died-too-young Lamont, the undisputed kings of Motorhead inspired shitkicker boogie metal.
Together, the three crank out the sort of crushing riffs that make you realize that what you previously thought was good was just okay. Tracks like "Chin Music" and "The Anthem" manage to come straight at you even though the music is decidedly left of center. The end result twists your brain while you bang your head.
While they've only been together since 2005, Hackman's rapidly showing more established local bands how it's supposed to be done. With their debut "The New Normal" (produced by Marc Schleicher of Antler/Quintaine Americana/Cracktorch fame) set for a 2007 release, the rest of the world will learn the same lesson. All you need in this life is better riffs for better days.
Copyright© Small Stone Recordings