SS-020 :: HALFWAY TO GONE – High Five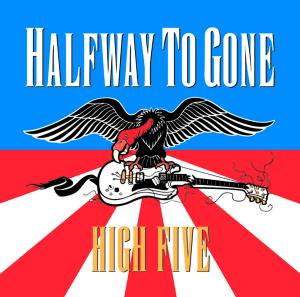 Label: Small Stone Records
Release date: 2001
Catalog number: SS-020/2001
Lou Gorra: Vocals and Bass
Lee Stuart: Guitars and Harp
Danny Gollin: Drums
Total running time: 45 minutes
Recorded at WOM Studios W. Long Branch, NJ 9/01/00 thru 9/13/00.
Produced by Halfway To Gone and Charlie Schafer.
Engineered by Charlie Schafer.
Mastered by Chris Gooseman at Solid Sound, Ann Arbor, MI.
Artwork by Mark Dancey.
All Songs written by Halfway To Gone.
All Lyrics written by Lou Gorra.
This recording is dedicated to the memory of Dennis "The Maestro" Sandole.