LORD STERLING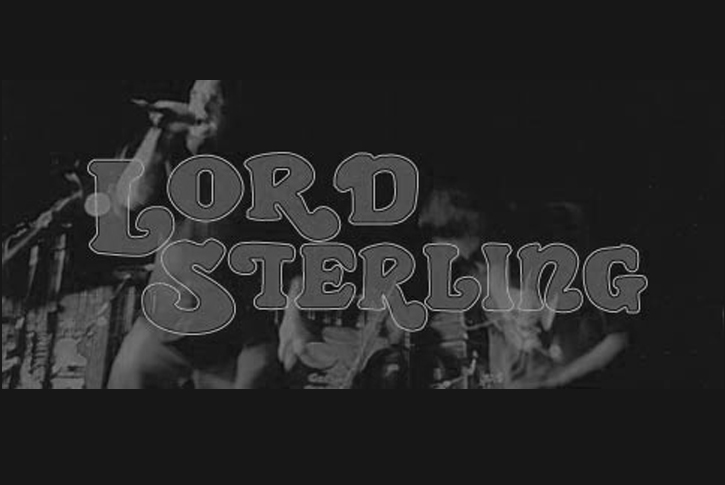 Biography
March 1995 New Jersey: Introduction of non practical song writing and rehearsal. Lysergic developments and improvisational live performances are conducted by Mike Schweigert, Robert Ryan, Jason Hoffman and a unknown drummer. Subterranean demos are recorded and quickly destroyed. Live performances with the Melvins, Human Remains, Buzzoven, and Monster Magnet.
May 1996: Former drummer pleads insanity and disappears. Jason Silverio member of free form space rock band Sivle is recruited for drum duties. Band begins recording demos with Alap Momin ( Octopus from Dalek) What we call Lord Sterling is a myth of expanding sounds which all higher questions are involved. Occult rumors surround the band. Live performances with Deadguy and Atomic Bitchwax.
April 1997: Lord Sterling is approached by independent record label Chainsaw Safety about releasing its debut album. Handshakes are made and the band records the 10 song release titled 'Your Ghost Will Walk' with Alap Momin. Ryan and Schweigert are incarcerated on drug charges yet questioned about many unrelated topics one being of the interest of song titles. DAT Tapes and photographs of the band are confiscated and held by authorities. Live performances with No Knife, Bent Leg Fatima, Goliath and the Vampires (Monster Magnet), Casino Royales.
Oct 1997: Bass player Jason Hoffman moves to Atlanta to study Chiropractic and is replaced by Jim Baglino former guitarist in Human Remains, former bass player for Deadguy and the Casino Royales , current member of Lord Sterling, Monster Magnet, and The Ribeye Brothers.
January 1998: In the age of complete and utter confusion the Lord Sterling band provides a soundtrack for absolute decay and madness like a Salomonic key unlocking the 72 goetian demons to perform the lucifarian orchestra for its masses. The band begins to demo songs' No more Identity', and 'Songs of Sinking Ships with Alap Momin. Live performances with Bluetip, Acid King, Gluecifer, Murphys Law.
March 1999: Band records self released 'Amplified' e.p. with Keith Acherman and Charlie Schafer of Word of Mouth studios. Stacks of Orange amps are procured and the use of Echoplex and the Moog keyboard become a recording standard with the band. Kerrangs magazine gave Amplified four K's saying "This comes highly recommended to anyone disillusioned with the endless stream of Kyuss/Sabbath clones clogging up a once vital scene." Live performances with Core, Atomic Bitchwax, Need New Body.
May 2000: Lord Sterling hits the road on a haywire east coast/ Mid west tour with friends and confidants Need New Body. The first week of shows is a complete success and then deteriorates into an Apocalypse Now styled dreamscape of odd events. Live Performances with Lightning Bolt, The Sightings, Need New Body, Grand Buffet, Dalek, Lungfish
April 2001: After a botched deal with Tee Pee records the band signs with the Knitting Factory's Rubric records and begins pre production of its next album Weapon of Truth. Cellist Meaghan Peters joins the band for the recording and a few shows.
Nov 2001: Band records Weapon of Truth with Eric Rachel at Trax East Studios in South River N.J. Alternate mixes of the bands cover of the MC5's Black to Comm are done at Word of mouth studio for Small Stone records 'Sucking The 70s' compilation .
April 2002: Weapon of Truth is released and stumps most critics . One Major multi national magazine which featured 'Good Charlette' on the cover gives a negative review comparing the album to the B-side of Black Flag's "My War" Lord sterling accepts this as a total victory over the so called "alternative press" Live performances with Black Nasa , Monster Magnet Need New Body, Butterflies of Love.
March 2003: SXSW Austin Texas Lord Sterling plays the Tee-Pee record showcase and is picked as one of Austin Chronicle's bands to go see. They also perform a 15 minute blistering version of 'Black to Comm' at the High Times Magazine party. " If you think the war for oil is bad wait until you see the war for water " is chanted during the middle of the song and Bums out many hippies and forces Wavy Gravy into a panic attack. Mission complete .. Live performances with All Night, Bad Wizard, Drunk Horse, and The Formula.
Fall 2003: Band begins demos for next album for Detroit's finest Small Stone Records. Live performances with Five Horse Johnson, Halfway to Gone, Nebula, The Bell Rays, Easy Action, 25 Suaves, Lungfish, The Rye Coalition, Miss TK & The Revenge.
Jan.2004: Lord Sterling begins working on their third and most psychedelic album 'Today's Song for Tomorrow.' To offer a brief over view of the album singer Robert Ryan says this "It must be admitted that its the work that counts. Its the music that we bring before you as our ambassador or as our nemesis. May it be a Mirror or a bridge for the listener. These songs, Today's song for tomorrow's people are not mystification its the entire human mystery. Rock and Roll, Future erupting, Holy tabernacle of Amplification Amen……"
Copyright© Small Stone Recordings