MILLIGRAM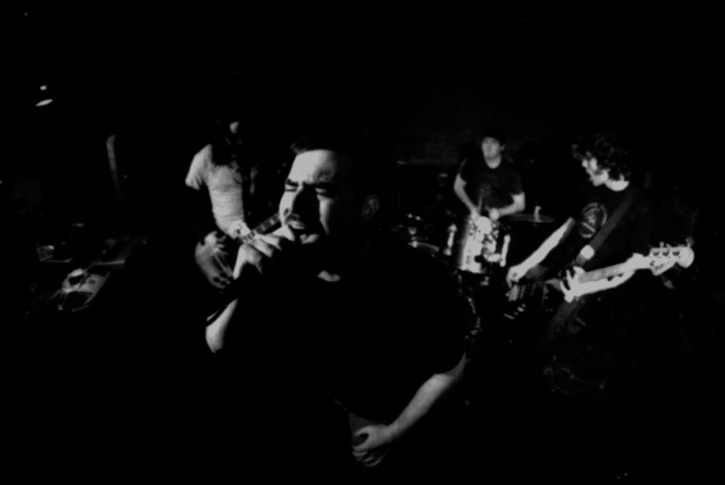 Biography
"This Is Class War" is the final, posthumous release from Boston's Milligram. Formed by Jonah Jenkins (Only Living Witness, Miltown) and Darryl Shepard (Slapshot, Roadsaw) in 1996, Milligram had no permanent drummer. Darryl finished out his time in Roadsaw, while Jonah went formed Miltown. After a predictably "major" label battle between Miltown and Warner Brothers/Giant, Jonah returned to Milligram in 1998.
After recruiting Bob Maloney on bass, and Zephan Courtney (StompBox, Juliana Hatfield, and Chevy Heston) on drums, the "Hello Motherfucker!" album was recorded. Released in the US on Tortuga Records (Scissorfight, Old Man Gloom, 5ive, Roadsaw, etc) and across Europe on Overcome Records (Cave In, Nostromo, Ananda, Most Precious Blood, etc). The album sold thousands of copies across the US and Europe. Milligram parted ways with Bob Maloney and recruited Jeff Turlik (Blue Man Group, StompBox, Roadsaw) for bass duties, in late 1999. Writing this new material began immediately.
This release was originally titled "Death To America". It was first scheduled to be recorded starting September 11, 2001, at New Alliance Studios in Boston. Recording was pushed back to 3 days in November, 2001, with the final recording finished over 3 days in February, 2002. Over 6 days in the studio, the band finished 29 tracks, including covers and outtakes. The band, with the expertise of engineer/producer Andrew Schneider (Blue Man Group, Cave In, Scissorfight, TREE) exploded every track to its most distorted form. Drawing from influences of neo-classic Japanese sonic assaults such as the Mainliner's masterpiece 'MAINLINERSONIC', High Rise – 'Desperado', Boris – 'Amplifier Worship' and the stereo-attack of MERZBOW and MASONNA, along with a myriad of domestic influences ranging from Negative Approach, Melvins and early Husker Du, to the visceral pop songs of Neutral Milk Hotel…Milligram pushed for memorable choruses amid the degenerated blasts of drums, guitars and vocals all pushed hard through glowing tubes, until they were deep into the red.
14 songs from THIS IS CLASS WAR were originally released in a limited pressing of 300 hand-stamped CDRs, sewn completely into cloth camoflage sleeves, with hand stamped, hand numbered digipaks, on TRAKTOR7. The Small Stone version contains more than 30 minutes of additional music, including most of the outtakes, some remixes (drums and vox only, to illustrate that a majority of the distortion is on the drums) plus tracks of the ambient/noise (generated on a Mac G3/266, in SoundEdit) that used to be played before and during Milligram live sets. The band broke up in the Summer of 2002. So here they are in their final glory, "This Is Class War". The band broke up in the Summer of 2002.
Copyright© Small Stone Recordings