THE BROUGHT LOW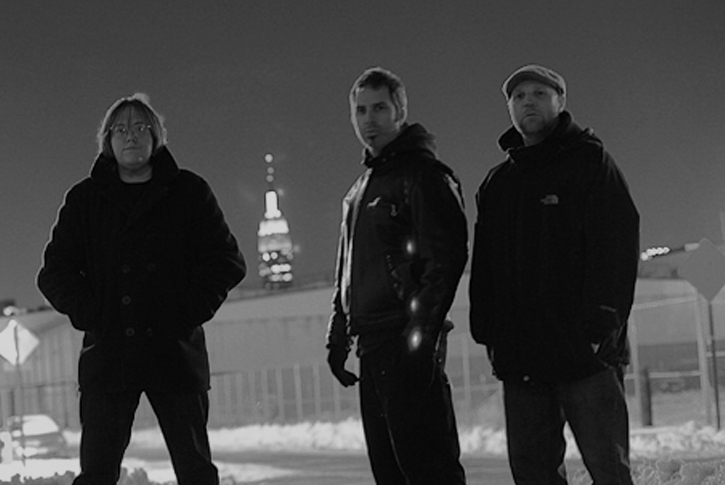 Biography
They say with youth comes energy and with age wisdom, but nobody told The Brought Low to slow down and wise up.
Three records in and with countless shows under their belt, this New York City powerhouse power trio has set the benchmark for the sort of classic hard rock that the mainstream's long forgotten and the underground only claims to represent. You want a cheap, mass produced facsimile, I'm sure some by-the-numbers corporate act is overcharging for their tepid arena rock. You want generic bar rock, go to your local club. You want the real deal, go see The Brought Low.
In the words of guitarist/singer Benjamin Howard Smith, the aptly titled Third Record has the band "coming to terms with their punk rock roots" while remaining true to their undisputed and undeniable classic rock sound. The end result is an invigorating, unrelenting kick in the ass with hard charging rockers like "Old Century Man" and "Everybody Loves A Whore" having just as much soul as cry-in-your-beer ballads "A Thousand Miles Away" and "Last Man Alive" and grooves as deep as new live favorites "The Kelly Rose" and "Matthew's Grave."
Recorded fast 'n' dirty with producer Andrew Schneider (Pelican, Cave In, Scissorfight), Third Record is the album that finally matches the band's intense live energy. It's a new chapter in the Brought Low's continuing reign as the heavyweight champs of classic hard rock. Dig it.
Formed in 1999 by Sweet Diesel's Benjamin Howard Smith and drummer Nick Heller, The Brought Low released their self-titled debut album in 2001 on Tee Pee Records. Several tours and members later the band solidified its line-up with bassist Robert Russell. 2006's Right on Time, their first on Small Stone, was hailed as an instant classic by The Boston Phoenix, Lollipop, Roadburn and Stonerrock.com among others. The band is renowned for their awesome live show and has shared the stage with such bands as Them Crooked Vultures, The Supersuckers and Nebula.