SHUN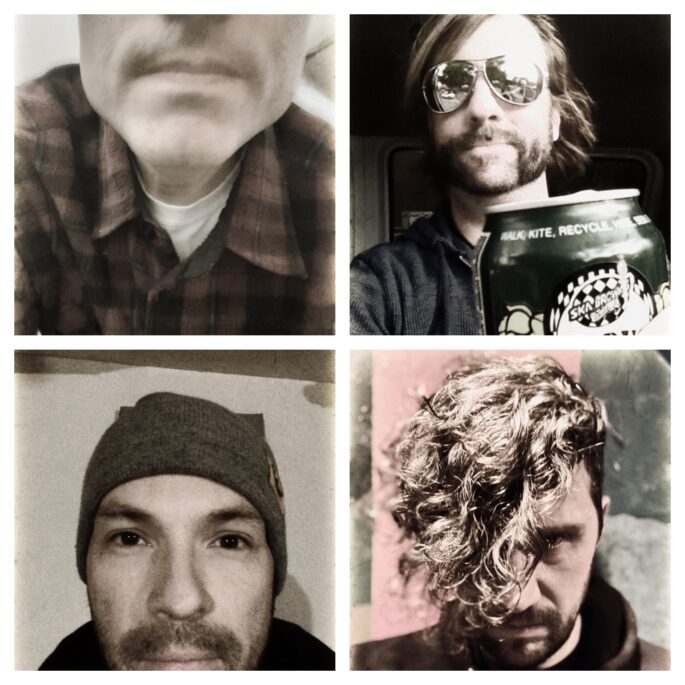 Biography
Shun are a four-piece founded by Matt Whitehead (guitar/vocals), Scott Brandon (guitar/backing vocals), Jeff Baucom (bass) and Rob Elzey (drums), who recorded the nine tracks of their self-titled debut in isolation prior to turning them over to the esteemed J. Robbins at the Magpie Cage (Clutch, The Sword, so many others) for mixing and Dan Coutant at Sun Room Audio for mastering.
Astute Small Stone Records loyalists will recognize Whitehead from his work in Throttlerod. He's not alone in pedigree. Brandon has spent most of his life as a working musician, producer and DJ in Detroit, Ann Arbor, MI, and Chicago. Baucom, a veteran player in his own right, played together briefly with Whitehead in a band called Made of Machines and has been a part of the regional music scene for some time. And Elzey has toured the world as a tech for the likes of Hatebreed and Unearth, among many others.
With this varied experience behind them, Shun work quickly to establish a distinct identity throughout this first LP, incorporating styles from melodic noise rock and heavy riffs to atmospheric largesse and contemplative, patient construction.
Having recorded in covid-isolation means drums and bass captured in Elzey's garage and Brandon's guitars recorded in his basement studio. Whitehead's guitar was recorded with amps tucked into his bedroom closet and vocals also tracked in his house. A guest spot from Lamb of God's Mark Morton on the penultimate "Heese" required no studio stop-by. But it also means songs put together over a period of months rather than days.
It's to the band's credit that Shun exists at all, let alone that it is neither disjointed nor wanting for urgency. A forceful and intermittently aggressive offering, it balances mood and intensity of expression throughout its songs. And while the record is coming out at a time when the band can't get out and support it on stage as they otherwise might, the fact that they are pushing ahead with the release speaks as well to the need to say what they're saying.
Shun's style manages to be thoughtful and even sometimes proggy without giving in to self-indulgence or pretense, and their debut offers high-grade, dynamic, melodic heavy rock that resounds with purpose, taking familiar elements and pushing them beyond simplistic genre confines.
RIYL: Hum, Quicksand, Lo-Pan, Throttlerod, Failure, Tool, Shiner