BISON MACHINE Michigan Heavy Rockers Sign To Small Stone; New Album Coming Soon + Burnin' Turf II Fest To Be Held June 3rd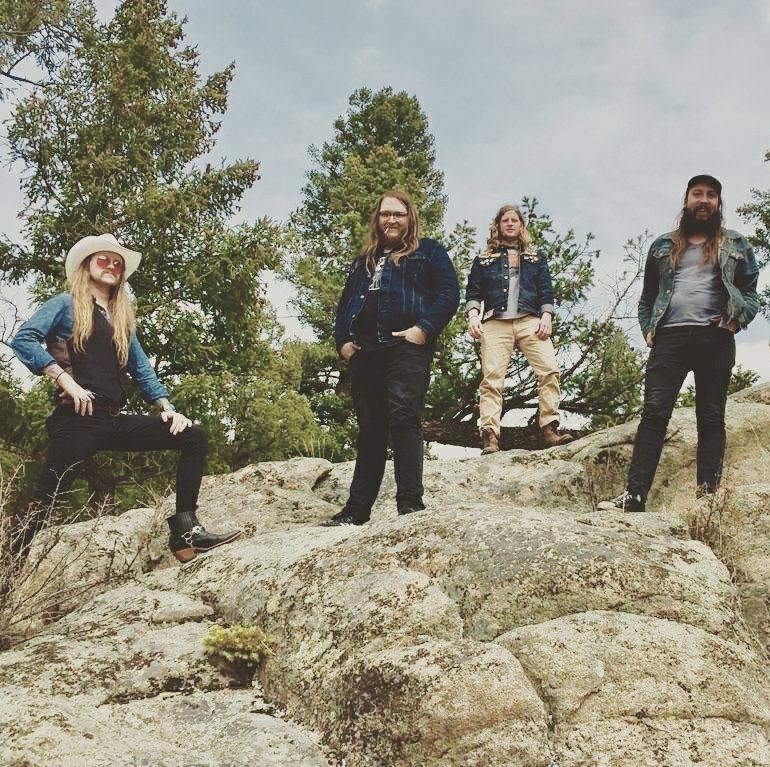 Michigan heavy rockers BISON MACHINE have signed to American heavy rock institution Small Stone Records. The Hamtramck-based volume dealers have been on a this-time-it's-personal quest to hand-deliver their riffs across the country since the 2015 release of their debut album, Hoarfrost, on Kozmik Artifactz, and with tours throughout the US under their belt, they're ready to take their game to the proverbial next level.
BISON MACHINE is currently preparing a new album for release later this year as their Small Stone debut. They will enter Rustbelt Studios (Five Horse Johnson, Halfway to Gone, Novadriver) later this Summer to record.
"It's amazing," enthuses BISON MACHINE bassist Anthony Franchina about the signing. "Small Stone has released some of my favorite records, from Sasquatch to Greenleaf to Lo-Pan, and we couldn't be more thrilled to work with Scott [Hamilton] on our next record, which is going to completely blow away everything we've done before. We'll be hitting the road too, so keep an eye out!"
In addition to working on their next LP, the members of BISON MACHINE are involved in organizing the Burnin' Turf festival, which is set for June 3rd at the Parisville Saloon in Ruth, Michigan with a lineup featuring BISON MACHINE, Wild Savages, Dead Feathers, BoneHawk, Red Stone Souls, Rip VanRipper, and Gear Jammer, as well as chopper games, raffle prizes, van and tank lettering by Zak Warmann of Detroit Sign Painters, camping, DJ Smoak (Loy Smoak Jr.) all the way from San Antonio, bonfires, and of course, plenty of beer. Ticket presales are available at THIS LOCATION.
"I can't wait to hear what BISON MACHINE bring to this next record," says Scott Hamilton of Small Stone Records. "They've been unstoppable on tour for the last couple years and I'm thrilled to welcome them into the Small Stone fold representing the next generation of great American heavy rock and roll."
BISON MACHINE released their latest single, "Cloak And Bones," last year. A video for the track is playing now at THIS LOCATION.
Stay tuned for more on BISON MACHINE, Burnin Turf II, and the new album in the months ahead. [Words by JJ Koczan/The Obelisk]
BISON MACHINE:
Casey O'Ryan – guitar
Breck Crandell – drums
Tom Stec – vocals
Anthony Franchina – bass
For BISON MACHINE coverage contact liz@earsplitcompound.com.
http://www.facebook.com/bisonmachinedetroit
http://www.instagram.com/bisonmachine
Tweets by BisonMachine
http://www.bisonmachine.bandcamp.com
http://bisonmachine.bigcartel.com
http://burninturf2.brownpapertickets.com
http://www.smallstone.com
http://smallstone.bandcamp.com
http://www.facebook.com/smallstonerecords