Isaak Announce European Tour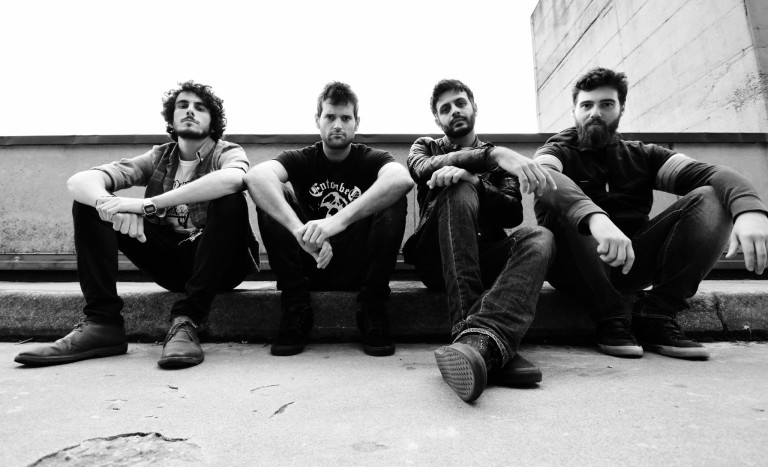 Italian heavy rockers Isaak will launch a European tour on Feb. 13 in support of their new full-length, Sermonize (review here). That record came out on vinyl through Heavy Psych Sounds back in November and has a CD due shortly (like this week) on Small Stone, and finds the four-piece nailing down thick heavy rock roll and a vibrant energy that has come to be their defining element. This will be, as I recall, their first Euro tour for the album, and they go having recently brought aboard Gabriele Carta as their new bassist.
If you haven't heard it, the album was streamed in full here when it was reviewed, so I've got that player below if you'd like to dig in. Other info and tour dates follow from the PR wire and the social medias:
***ISAAK*** Tropical Disease European Tour
Born from the ashes of Italian heavy rock four-piece Gandhi's Gunn, it didn't take long before ISAAK signed a worldwide deal on US label Small Stone Records, who reissued their ass-kicking debut "The Longer The Beard The Harder The Sound" in June 2013. Inspired by the big ass riffages and raw energy of leading heavy rock outfits such as Clutch, Orange Goblin or Torche, ISAAK have the knack for assembling the heaviest-sounding licks with a rip-roaring attitude that can only make you raise a fist up in the air while rocking out in the pit.
With a freshly signed deal on Heavy Psych Sounds Records, ISAAK released their sophomore album "Sermonize" on vinyl this past November, which will be followed by a CD release on February 6th via Small Stone Records.
Ready to bring their Heavy Rockness all around Europe.
Isaak on Tour:
13.02.2016 IT Milan-LoFi
25.02.2016 CH Basel-Hirschneck
26.02.2016 DE Augsburg-Ballonfabrik
27.02.2016 DE Munster-Rare Guitar Shop
28.02.2016 DE Dresden-Chemiefabrik
29.02.2016 DE Mannheim-Mohawk
01.03.2016 DE Halle-Hafenstraße 7
02.03.2016 AU Innsbruck-PMK w/ Saviours
03.03.2016 AU Salzburg-Mark
04.03.2016 IT Bozen-Papperlap
05.03.2016 IT Trieste-Tetris
12.03.2016 IT Genova
27.05.2016 IT Sondrio-Fest
Artwork by: DARTWORKS – drawstroy
https://www.facebook.com/events/1489795247991273/
https://www.facebook.com/isaakband
https://www.instagram.com/isaakmusic/
www.heavypsychsounds.com
https://www.facebook.com/HEAVYPSYCHSOUNDS/
– See more at: http://theobelisk.net/obelisk/2016/02/04/isaak-euro-tour-feb/#sthash.bRFBceXz.dpuf
5 February 2016 SSR HQ News Tour