IRATA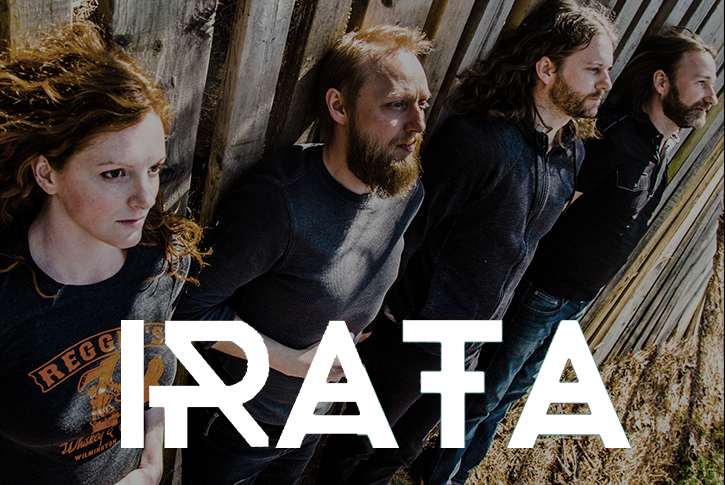 Biography
Since its 2007 genesis at the hands of founding members Jon Case (bass, vocals) and Jason Ward (drums, vocals), this Greensboro, NC outfit has mutated restlessly, moving from its initial Morphine-infused heavy fusion through math-y metal and finally to the soaring, technical heavy rock of its current approach. Over those dozen years, too, Irata has made its presence known in metal and hard rock circles throughout the Southeast and beyond. Now, and thanks to its growth from a trio to a four-piece with the addition of guitarist Owen Burd, Irata is evolving yet again.
With Burd's talents on guitar, vocals and trumpet added to what had already felt like a complete equation, Ward notes, Irata is pushing itself to new vocal and instrumental heights. Accordingly, its upcoming LP Tower applies impressive musicianship and complex textures to increasingly approachable tunes that teeter between hard rock and prog-metal. It's like the sports car version of Don Caballero.
Tower was recorded in vaunted hometown studio Legitimate Business and produced by All Them Witches guitarist Ben McLeod, with co-production by Legit Biz engineer and heavy metal mastermind Kris Hilbert. Flavors of Mastodon, Kylesa, Helms Alee and Sandrider mix with Smashing Pumpkins-reminiscent textures and clarion Perry Farrell-style vocals, creating a heavy palette that is both innovative and familiar.
Tower is slated for release on Detroit's Small Stone Records in May of 2019, with national and international tours in support of Tower to be announced.
RIYL: Jane's Addiction, Mastodon, Kylesa, Helms Alee, Sandrider, All Them Witches, King Buffalo