SS-109 :: BLACKWOLFGOAT – Dragonwizardsleeve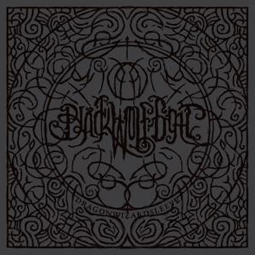 Label: Small Stone Records
Release date: 2010
Catalog number: SS-109/2010
TRACKLIST:
1. Risk and Return 06:56
2. Death of a Lifer 07:32
3. Tinnitus the Night 04:17
4. The Goat 08:58
5. Aspirin Forever 02:46
6. Hotel Anhedonia 10:21
REVIEWS:
As a former member of alt-rockers Milligram, stoner rockers Roadsaw, and hard rockers Hackman, guitarist Darryl Shepard is no stranger to musical versatility, but his one-man project Blackwolfgoat easily exceeds his prior creative reach with all of those groups combined. In 2010's cryptically named and wholly instrumental Dragonwizardsleeve, Shepard touches on an eclectic array of styles with what at first appear to be meticulously layered sounds, but which in fact are comprised of entirely live recordings, devoid of any overdubs save for a few loops played simultaneously, and therefore still suffused with a beguiling minimalist purity. For the most part, resulting tracks like "Death of a Lifer," "Tinnitus the Night," and "The Goat" consist of fluctuating waves of droning guitar inspired by the likes of Earth, Boris, and Sunn 0))), but room is also made for the clipped psych rock hypnosis of "Risk and Return," the repetitive mechanistic pulsing of "Aspirin Forever" (reportedly sampled from a heart monitor), and the wind-blown acid rock slide guitar hangover of ten-minute closer "Hotel Anhedonia." All together, these seemingly unrelated sonic experiments prove remarkably refreshing, frequently surprising, and utterly deserving of Blackwolfgoat's chosen genre description as "unclassifiable." That's a compliment, in case you were wondering. Eduardo Rivadavia – ALL MUSIC GUIDE
ALBUM INFO:
Released 12 October 2010
Darryl Shepard: Guitar
Recorded at Amps vs. Ohms studio in April, 2010.
Produced by Blackwolfgoat and Glenn Smith.
Engineered and mixed by Glenn Smith.
Mastered at New Alliance East by Nick Zampiello and Rob Gonnella.
Album artwork and design by Alexander von Wieding.
Band photos by Keith Pierce.
Wardrobe by Sparks.
In-flight entertainment provided by The Wrestler.
A&R by Ivo Shandor.
All songs/sounds on this album were recorded live in the studio, no overdubs.
tags