Recent posts: Stoner Rock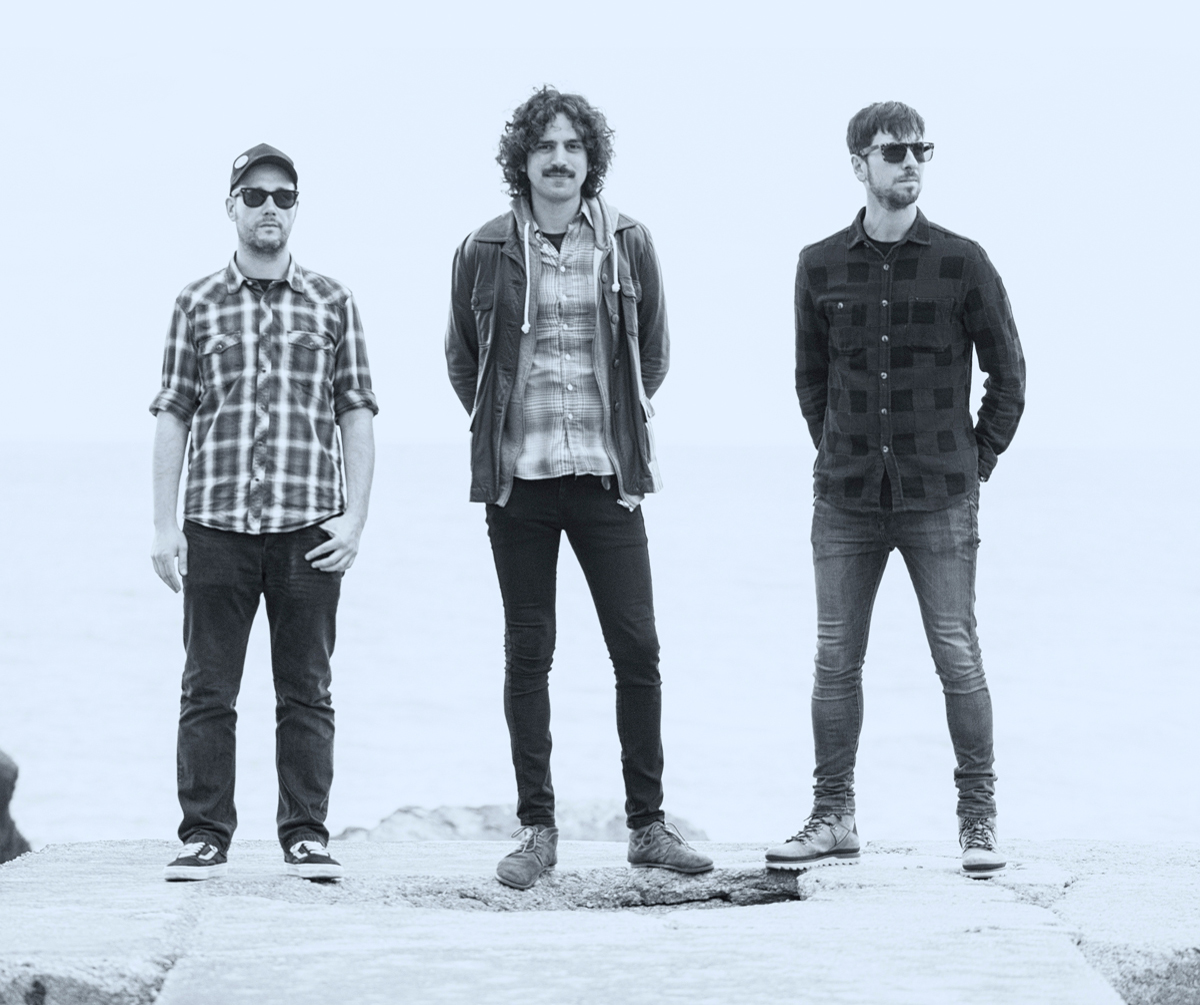 View / Share "The Deepest Sea" Video At THIS LOCATION
Solar Plexus, the forthcoming new full-length from Iberian stoner rock trio, GREEN DESERT WATER, will see release via Small Stone Records later this month.
In advance of its official unveiling, today The Obelisk is pleased to debut the band's video for "The Deepest Sea." Writes the esteemed online publication of Solar Plexus overall, "If your ears don't automatically perk up on hearing the phrases 'classic-style heavy rockers' and 'on Small Stone Records' in the same sentence, well, to put it mildly they should. Thus, we find Spanish classic-style heavy rockers GREEN DESERT WATER making their debut on Small Stone Records with their second album overall, Solar Plexus. Quick to make an impression and earn immediate points with the opener and longest track 'Open Your Wings,' the band trio channels earliest AC/DC on the swinging heavy blues of 'Souls Of The Woodland,' and offers a fluid dose of fuzz in 'Chaman,' demonstrating a propensity both for hooks and for adding modern flair to the core heavy '70s influence. The shuffle that emerges near the midsection of 'Chaman,' for example, or the tambourine-laced jam in the penultimate 'Mother Moon.' These are well-established methods, but as Small Stone has endeavored in recent years to demonstrate, a balance can surely be struck between the classic and the modern. GREEN DESERT WATER do this exceptionally well."
Adds the band of the kaleidoscopic video clip, "What do you hold on to when the deepest sea extends below your feet?"
Read more and view "The Deepest Sea," courtesy of The Obelisk, at THIS LOCATION.
Solar Plexus was recorded and mixed by Pablo Martínez Pérez at Ovni Estudio, mastered by Kike Sanchís at Green Desert Mastering and comes wrapped in the cover art of Héctor Castañón. The six-track offering will see release on CD, digital, and limited-edition vinyl formats on April 27th via Small Stone.
For preorders visit the Small Stone Bandcamp page HERE where opening track "Open Your Wings" can be streamed.
After getting their feet wet in a molten pool of heavy blues on their 2012 self-titled debut EP, GREEN DESERT WATER is ready for their next conquest. The Oviedo, Spain-based three-piece have been making a name for themselves as one of the best-kept-secrets of the Iberian heavy underground, and with Solar Plexus they've never sounded readier to let the cat out of the proverbial bag. And by "cat out of the bag," we mean unleashing classic power trio grooves – all primo, all soul, but heavier and thicker and more modern than the first record.
Comprised of guitarist/vocalist Kike Sanchís, bassist Juan Arias García, and drummer/backing vocalist Javi González, GREEN DESERT WATER sinks its teeth into hellacious boogie on songs like "Open Your Wings" and find the place where Black Sabbath and Mountain could've met on "Souls Of The Woodland" – and when it comes to the title-track? Well, at least you know where they're going to hit you. With six songs split up over two glorious vinyl sides, GREEN DESERT WATER's Solar Plexus indeed puts itself right in the center of attention – refusing to commit to one single vibe or another as it captures the best energy of classic heavy rock and brings it forward to a modern era where it's so desperately needed.
GREEN DESERT WATER:
Juan Arias García – fuzz bass
Javi González – drums, percussion, backing vocals
Kike Sanchís – guitars, vocals
Additional guitar on "The Deepest Sea" by Pablo Martínez Pérez.
With the purple sun, the hermit was introduced into the wild, through the mountains and the long desert to back home…