FREEDOM HAWK – INTO YOUR MIND – US NORTHEAST TOUR!!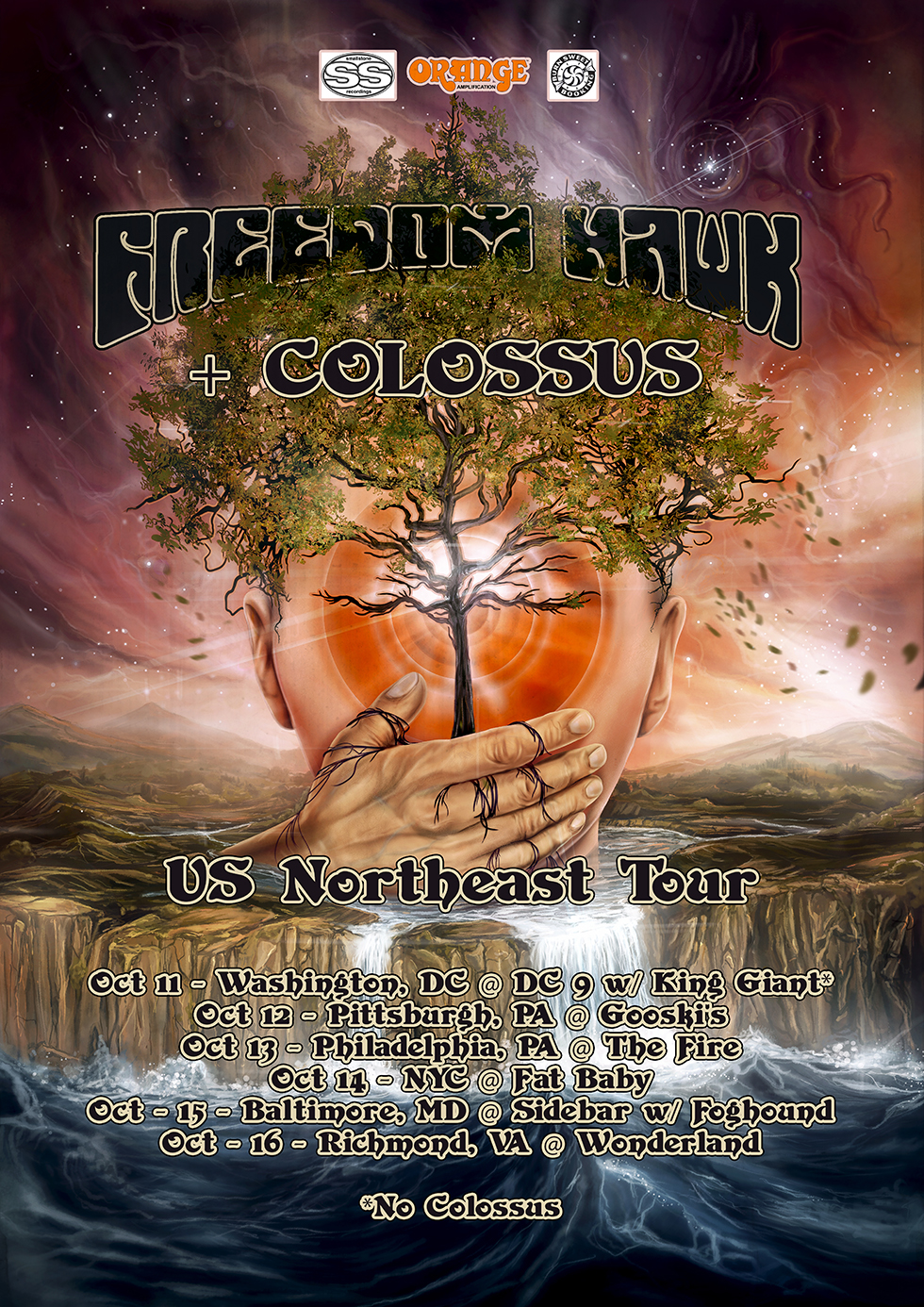 Burn Sweet Booking and Small Stone Records presents: 
Freedom Hawk – Into Your Mind – US Northeast Tour w/ Colossus 
* Oct 11 Washington DC @ DC 9 w/ King Giant
Oct 12 Pittsburgh PA @ Gooski's
Oct 13 Pennsylvania PA @ Ortlieb's 
Oct 14 New York, NY @ Fat Baby 
Oct 15 Baltimore, MD @ Sidebar w/ Foghound
Oct 16 Richmond, VA @ Wonderland
*No Colossus
After being quiet for a while after last years European tour, we have now worked in a new guitarist (Brendan O'neil from the thrash band Pestilence Choir) to round us out as a 4 piece once again and have been busy writing new material.  We have decided to take a pause from writing to get out on the road to do a very short tour run around the Northeast accompanied by our metal maniac mates in Colossus (Raleigh, NC).  We have relatively exciting news (at least to us that is) to announce in the near future…let's just say 2017 is looking bright.
Hope to see you there!!
22 September 2016 SSR HQ Tour FREEDOM HAWK