SS-006 :: FIVE HORSE JOHNSON – Double Down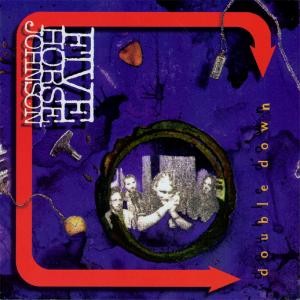 Label: Small Stone Records
Release date: 1997
Catalog number: SS-006/1997
TRACKLIST:
1. Downstone Blues 03:48
2. Shine Eyed 05:53
3. Double Down 05:11
4. Roll With You 05:22
5. Wash Your Hands 04:33
6. Beggin' for Ball 04:03
7. High Time 04:23
8. Diamond 04:42
9. People's Jam 08:31
10. Submission 09:23
ALBUM INFO:
Five Horse Johnson comes straight out of Toledo, OH, with big riff, get down, rootsy, middle American rock & roll that takes acid blues and Led Zeppelin and mixes in influences like the Black Crowes, Lynyrd Skynyrd, Aerosmith, and ZZ Top.
The band — made up of Eric Oblander on harps and vocals, Brad Coffin on guitar, Steve Smith on bass — got together in 1995 and began opening for acts like War, Southern Culture on the Skids, Atomic Bitchwax, the Queens of the Stone Age, and R.L. Burnside. In 1998, they released Double Down. The critically acclaimed Fat Black Pussycat followed in 1999 and The No. 6 Dance came out on Small Stone Records in 2001…
credits
released 30 September 1997
Eric Oblander: Vox & Harp
Brad Coffin: Guitar & Vox
Steve Smith: Bass
Jim Armstrong: Drums
Produced by Greg Strzempka.
Engineered by Dave Piechura, Al Sutton, Jeff Stredwyck, Earl Owens, Chris Stoll, John Smerek.
Recorded at 40 oz Sound, Super Duper Recording Studio, and Audiomatrix.
Banjo and Backup vox by Greg Strzempka.
Cover art by Romulus Trout.