SS-022 :: NOVADRIVER – Void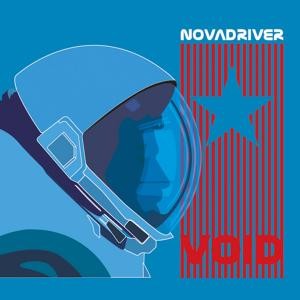 Label: Small Stone Records
Release date: March 20th, 2001
Catalog number: SS-022
Track List
Satellite Night
Rocket Superstar
Spinning Into No Future
End of the Universe
Sleep
Shoot the Sky
Void
Sixty Seven
Particle Explosion
Seasons of Wither
Album Info
From the riot-burned streets of the Motor City comes Novadriver… a sonic high-octane blast of shag-carpeted, metal flake Detroit muscle fused with classic British psychedelia. Imagine Sabbath and the Stooge's fist fighting at a Hawkwind concert over the last sheet of LSD. Exploring such topics as mind expansion, interstellar travel and tube amplification, Novadriver's musical attack and creative vision are sure to thrust you into another dimension. Performing at blistering volume, Novadriver's full-stack stage presence has all the raw power and appeal of late 1960's early 1970's classic mustache rock, plus the groove to boot. With rocket powered, cosmic overdriven guitars, rock god lead vocals, heavy, explosive, drumming and thundering atomic bass, the psychedelic maelstrom created by this four piece leaves in its wake a burning dirigible ambience that lingers well after the last power chord. With the launch of their new album "Void" Novadriver initiates there mission of sound exploration and planetary domination…You should be able to catch the band live (a spectacle that you really don't want to miss) around the midwest and eastern seaboard later this spring.
Credits
Novadriver is:
Mark Miers: Vocals, Keys
James B. Anders: Bass
Billy Reedy: Lead Guitar
Eric Miller: Drums & Percussion
Produced by: The Rust Brothers.
Recorded @ Rustbelt Studios.
Faders by: Bob Ebeling, Al Sutton.
Mastered by: Gary Spaniola @ SellarSound.
Illustration and design by Keith Scharwath.