SS-120 :: DIXIE WITCH – Let It Roll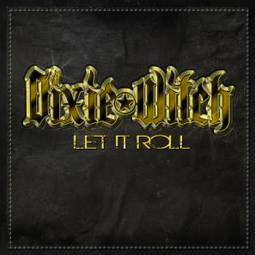 Label: Small Stone Records
Release date: November 9th, 2011
Catalog number: SS-120
Track List
Let It Roll
Boogie Man
The High Deal
Red Song
Saving Grace
Sevens
Anthem
Automatic Lady
Second Chance
December
Album Info
You don't mess with Texas. And more fittingly you don't mess with a good thing when you've got one.  Guitar, bass, drums and enough whiskey to drown a horse are all Dixie Witch have ever needed to pound out a slab of southern fried rock and roll. It may sound like a formula but it's one that's served these good old boys for more than a decade, so why change now? Why mess with Texas?
Formed in 1999, Dixie Witch has established themselves as one of the seminal Texas Power Trios. Led by the thunderous rhythm section of Trinidad Leal and Curt Christenson aka "CC", Dixie Witch draws deep from the same well of southern rock tradition as ZZ Top and the Fabulous Thunderbirds but takes their music into far heavier and swampy areas. The trio's first record, Into the Sun, was recorded for Texas-based Brainticket Records and released in the summer of 2001. Extensive touring with the likes of Alabama Thunder Pussy and Suplecs brought Dixie Witch to the attention of Detroit's Small Stone Records who released 2003's follow-up, One Bird, Two Stones. A third album, Smoke & Mirrors, was released in 2006 followed by more touring including the groups first exposure to Europe. Ten years on the road can either make or break a band and in the spring of 2009, Dixie Witch introduced new guitarist Joshua "JT" Todd Smith to fill the void left by original guitarist Clayton Mills. This addition has brought a new energy to the band, creating a springboard into the next chapter of Dixie Witch history.
"Let It Roll" is Dixie Witch firing on all cylinders. Ten tight tracks of Tejano rawk built upon the classic dueling rhythm section and vocals that fans have come to know and love. JT wastes no time proving he's more than a replacement, tossing out riffs and leads like they were dollars at a strip club. Those leads act as a challenge to Trinidad and CC, who lock in the grooves and take their game to the next level. If "Let It Roll" is any indication of where they're headed it might be time to change that old saying to "You don't mess with Dixie Witch."
Credits
Dixie Witch is:
Trinidad Leal: drums, vox
Curt Christenson: bass, vox
JT Smith: guitars
Background Vox on "Sevens" by Craig Riggs
Produced, mixed and recorded by Benny Grotto @ Mad Oak Studio – Allston, MA.
Recording assisted by Adam Hand.
Mastered by Chris Goosman @ Baseline Audio Labs – Ann Arbor, MI.
Album art design and illustration by DART.
Published by Small Stone Records (ASCAP).