Recent posts: LO-PAN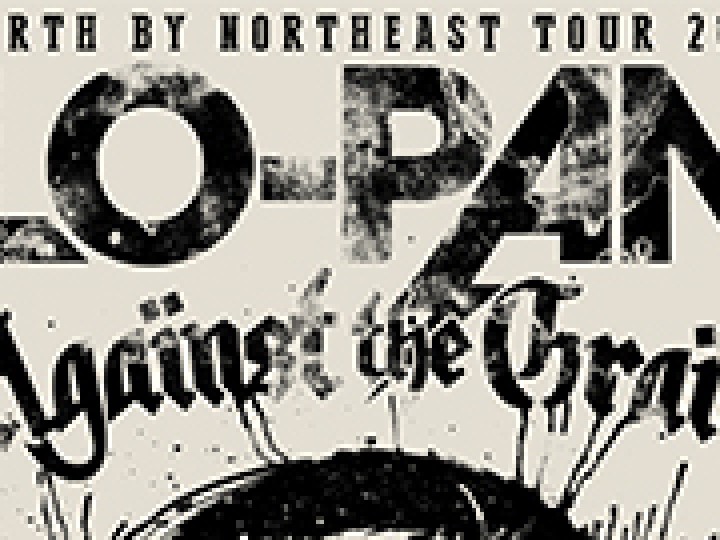 Lo-Pan is excited to announce that we will be on the road again in March 2015 with Detroit's speed rockers Against the Grain. It will be a loud and rowdy party every night followed with many gas station hotdogs, crab chips, and all the Little Debbie's. Looking forward to seeing you soon. Help us repost and promote this poster (by Chris Smith at Grey Aria Design Studio) and list of dates wherever possible. Here are the dates we have lined up…………so far:
2015 NxNe Tour 
March 12  Detroit, MI  The Loving Touch
March 13  Cleveland, OH  Grog Shop
March 14  Syracuse, NY  Lost Horizon
March 15  Boston, MA  TT the Bear's
March 18  Brooklyn, NY  Saint Vitus
March 19  Philadelphia, PA  Kung Fu Necktie
March 20  Washington, DC  The Pinch
March 21  Pittsburgh, PA  31st Street Pub
March 22  Columbus, OH  Spacebar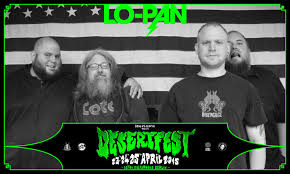 Hot off the release of their fourth album, Colossus (review here), Ohio fuzz rockers Lo-Pan have been announced as taking part in Desertfest Berlin 2015. The announcement follows a recent schism/split with guitarist Brian Fristoe, and since Lo-Pan are also slated to play Roadburn and have shows booked before then and will be touring Europe as well, one can't help but wonder who'll be handling guitar for them going forward. No word has come out yet in that regard, but I'll let you know when I hear what's up.
In the meantime, good for the band — who killed when they came through recently with Black Cobra – for getting over to Europe. Feels a little overdue for how hard they've slogged it out in the States, but better late than never, and I'm sure they'll find open arms waiting for them at Desertfest, Roadburn and wherever else they might wind up.
lo-pan desertfest berlin
Two-in-one news: first, we are pleased to tell you that fuzz rockers Lo-Pan join the SOL family and will be touring in April! Then, we are proud to add them to our DesertFest Berlin line-up! Stay tuned for more news!
We stoked to announce that fuzz rockers Lo-Pan are now confirmed to kick a good deal of ass at Desertfest Berlin 2015!
With "Colossus", LO-PAN's last album – released about a month ago on Small Stone Records – the Columbus' four-piece have moved beyond their influences and arrived at their own sound – a "style built on aggression without caricature, fuzz without cliché, melody without redundancy and their meanest groove to date." (The Obelisk)
Do not miss them! DESERTFEST TICKETS available on :
http://woolheads.com/cms/produkt-kategorie/festivalmerchandise/desertfestberlin/tickets-desertfestberlin/
(83€ + shipping)
DESERTFEST BERLIN #4 – APRIL 23th, 24th, 25th 2015
ASTRA KULTURHAUS / F-HAIN/X-BERG BERLIN (GER)
Red Fang + Orange Goblin + My Sleeping Karma + Brutus + Dopethrone + Lo-pan + Mountain Witch + many many more acts
– See more at: http://theobelisk.net/obelisk/2014/11/06/lo-pan-desertfest-berlin-2015/#sthash.4HhhCZ3i.dpuf