ZUN: Two New Videos Posted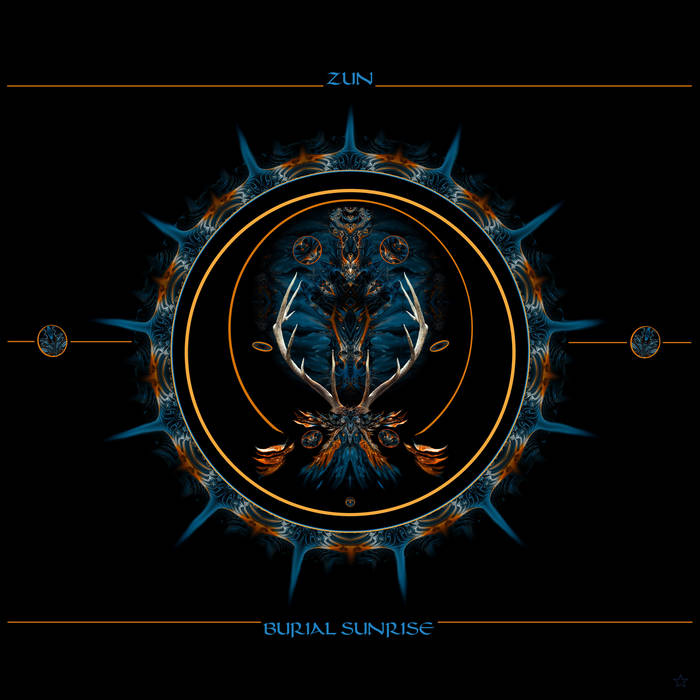 ZUN: Ambient Desert Rock Trio Uniting Current And Former Members Of Kyuss, Ides Of Gemini, And Yawning Man To Release Burial Sunrise LP This March Via Small Stone; Two New Videos Posted
In an age when the underground is dug up and paraded, commoditized, cheapened and discarded seemingly on a weekly basis, guitarist Gary Arce remains a genuinely under-appreciated craftsman in heavy rock and roll. As the six-stringer for Yawning Man going back three decades, he's one of the principal architects of the sound born in California's sands and known commonly as desert rock. His contributions have been pivotal in the creation of a style no less American than Delta Blues and no less imitated worldwide, and with ZUN's Burial Sunrise, set for release via Small Stone Recordings March 25th, he not only reaffirms the breadth and vitality that has made his work so essential, but builds on it in expansive and vibrant ways.
The core trio of ZUN is Arce and vocalists Sera Timms (Ides Of Gemini, Black Mare, Black Math Horseman) and John Garcia (Kyuss, Vista Chino, Slo Burn, etc.). Arce plays bass and lap steel on Burial Sunrise as well, and he and Garcia and Timms are joined by drummers Bill Stinson (Chuck Dukowski, Yawning Man) and Harper Hug – the latter of whom also recorded the album at Thunder Underground Studios in Palm Springs, California. Mario Lalli (Fatso Jetson, Yawning Man) also contributes bass on a track, adding to the fluid, jammy feel that pervades the vast soundscapes conjured. Timms and Garcia divide lead-singer duties among Burial Sunrise's six cuts, with Garcia lending his signature croon to "All That You Say I Am," the brooding "All for Nothing," and the drifting desert ode "Nothing Farther," while Timms brings her ethereal, otherworldly presence to "Solar Days," "Come Through The Water" and "Into The Wasteland," the last of which might just be the album's signature piece, seeming to mirror the wide-ranging, sandy thematic of "Nothing Farther" in bringing the desert – a place too often wrongly thought of as dead – to life in vivid colors and warm tonality, but pushing even further into an uncharted reach.
Lose yourself in the visual accompaniments to "Into The Wasteland" and "Nothing Farther" featuring the Doors' Robby Krieger on electric sitar below.
COVER
Burial Sunrise Track Listing:
Nothing Farther
2. Into The Wasteland
3. All For Nothing
4. Come Through The Water
5. All That You Say I Am
6. Solar Incantation
Known for forming and contributing to projects like Ten East (with Brant Bjork), Dark Tooth Encounter (with Lalli, Stinson and Scott Reeder), The Sort of Quartet, Yawning Sons (with Sons Of Alpha Centauri), and more, Arce brings a style that is inseparable from desert rock. For the partnerships he's made in ZUN and for the scope of the album, its laid-back feel and pervasive exploratory sensibility, Burial Sunrise might just prove to be a landmark in his discography as well as the beginning of a new era of his work, continuing to reshape the genre he helped create in the first place in a manner that, like the sands themselves, seems to remain separate from time despite the chaos all around.
Burial Sunrise was mastered by Chris Goosman (Acid King, Dixie Witch, Solace, Sasquatch et al) and will see release on CD, digitally and limited edition vinyl on March 25th via Small Stone Records.