Recent posts: Uncategorized
Available on Bandcamp now! Sonic Debris witnesses the band exploring new sonic landscapes and an open and inclusive creative process. Throughout, they design explosive sound textures, get high on psychedelic asteroids and unleash obscure beasts. The album is a sonic voyage with a diversity beyond anything yet evidenced by the band.
Digital Album
Includes unlimited streaming via the free Bandcamp app, plus high-quality download in MP3, FLAC and more.
$10 USD
CD + DOWNLOAD
Pre-Order the CD and get the download of the entire album on 5/06/2016.
$10 USD
LIMITED EDITION 180gr VINYL + DOWNLOAD
Limited to 500 units WORLDWIDE in light blue, 180 gram, beautiful vinyl! We will only have 50 of these on hand. The download will be released on May 20th, 2016. Includes unlimited streaming of Sonic Debris via the free Bandcamp app, plus high-quality download in MP3, FLAC and more.
$25.99 USD
https://smallstone.bandcamp.com/album/sonic-debris
10 May 2016 SSR HQ Uncategorized Read more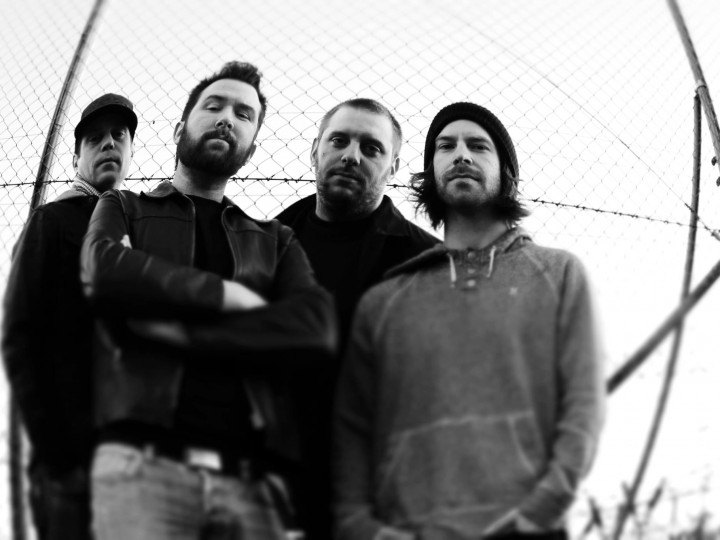 Some words have been pinched from The Obelsik… Thanks JJ.
Swedish heavy rockers Deville have a new video for the song "The Knife." The track comes from the Malmö four-piece's 2013 full-length, Hydra (review here), which was also their first release on Small Stone Records. As timing would have it, Deville head out on a European tour this week, having finalized the dates at the start of April, and "The Knife" makes a solid argument for showing up to see them if you happen to be in that part of the world. One doubts they'll be playing on top of a giant guitar or that there will be huge spinning blades — probably for the best — but as Deville stand in a fine tradition of their country's heavy rock without bowing to the retro pressures of the current scene, they only make themselves more individualized for their efforts.
Between that conceptual appeal and the actual fruit of Deville's songwriting, it doesn't seem like a way to lose out. "The Knife" was among the most memorable cuts on Hydra, so whether you caught wind of the album or not last year, it'll be worth either the refresher or the initial exposure to check it out. Rock and roll:
Music video by Deville performing The Knife.
Taken from the album "Hydra" Small Stone Records 2013.
Directed by: Henrik Christoffersson
Filmed by: Henrik Christoffersson & Peter Tarpgaard
Edited by: Henrik Christoffersson
Europe spring tour is up! New dates added!
25/4 GER Duesseldorf-Pitcher
26/04 CH Lugano TI/STREET/ART Festival
27/04 IT Pescara-Orange Rock Cafè
28/04 IT Roma-Sinister Noise
29/04 IT Santa Croce Sull' Arno-Rock City
30/04 IT Montecchio Maggiore-E20
01/05 IT Piacenza-Cuncertass Festival
01/05 IT Seregno-Sala Malasangre
02/05 CH St Gallen-Rumpeltum
03/05 IT Torino-Cafè Liber
04/05 FRA Lyon-Le Moko
05/05 FRA Draguignan-Bucephale
06/05 IT Padova-Sotterranei
07/05 FRA Besanqon-Les passagers du Zinc
08/05 BEL Hasselt-Carpe Diem
09/05 GER Munster-Rare Guitar
10/05 GER Berlin-Jaegerklause
22 April 2014 SSR HQ Uncategorized Read more
« Previous 1 2 3