SS-062 :: DIXIE WITCH – Smoke & Mirrors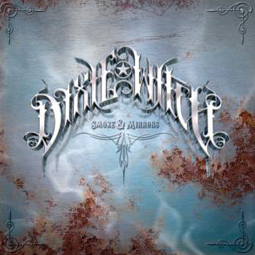 Label: Small Stone Records
Release date: April 14th, 2006
Catalog number: SS-062
Track List
1. Set the Speed
2. Shoot the Moon
3. S.O.L.
4. Out in the Cold
5. Ballinger Cross
6. Getaway
7. Bridges
8. What You Want
9. Thursday
10. Gunfight
10. Last Call
Album Info
When the road is the only home you know a band has no choice but to go from the talented exuberant group of musicians they started out as to a well oiled rawk machine destroying every venue in their path. Such is the case of Austins's Dixie Witch. Born in the fall of 1999, Dixie Witch played their first live show at the legendary (and now extinct) Emo's in Houston, Texas in January of 2000. From that explosive first show sprang a relentless road schedule that criss crossed their homeland. Leveling venue after venue, the band quickly gained a large and loyal Texas following. In August of 2000, DW recorded a five-song demo which was well received and began to garner the band national attention through a well-deserved "buzz" via the internet. By the beginning of 2001, DW had inked their first record deal with the Texas based doom metal label, Brainticket Records. The self-produced debut album "Into the Sun" was released in late May of 2001. The album was well received by fans of the underground heavy rock scene all over the world (and which we have since reissued). Dixie W i t c h followed up the release of "Into the Sun"with intense touring of the US in the Summer of 2001 that took the band from coast to coast and to all points in between on the "Southern Domination Tour" with Alabama Thunderpussy and Suplecs. The next four years was a blur of roadside rest stops, recording studios and countless club dates. 2003 brought the boys of DW to their new home at Small Stone and saw the release of "One Bird, Two Stones."
With thousands of miles of road under their belts Dixie Witch has honed their talents to a razor sharp point culminating in the epic "Smoke & Mirrors." Produced, Engineered and Mixed by the considerable talents of Joel Hamilton who has worked on recordings of everyone from Unsane & Make Patton to Elvis Costello and Gil Scott Heron, "Smoke & Mirrors" packs the punch of six longs years on the road into just under an hour of the loudest, dirtiest rock and roll the boys could muster up. The southern charm comes oozing through the thick riffs and powerful percussion of what can only be called classic American songwriting. With a masterpiece under their belts, the tour that never ends will rise up again this spring bringing the explosive fury that is the Dixie Witch's live show back where the boys feel most comfortable…. on the road again.
credits
Dixie Witch is:
Curt Christenson: bass & vox
Clayton Mills: guitars:
Trinidad Leal: drums & vox
Additional players:
Matthew Welsh: wurlitzer piano on "Last Call"
John Davis: organ on "Last Call"
Tony Maimone: organ and piano on "Last Call".
Produced, engineered and mixed by Joel Hamilton at Studio G – Brooklyn, NY.
Mastered by Doug Henderson.
Assistant Engineer: John Davis.
Artwork by Mike Saputo.