FREEDOM HAWK – THE ENDLESS SEARCH FOR THE PERFECT RIFF – WEST SIDE TOUR – FEB 2017!!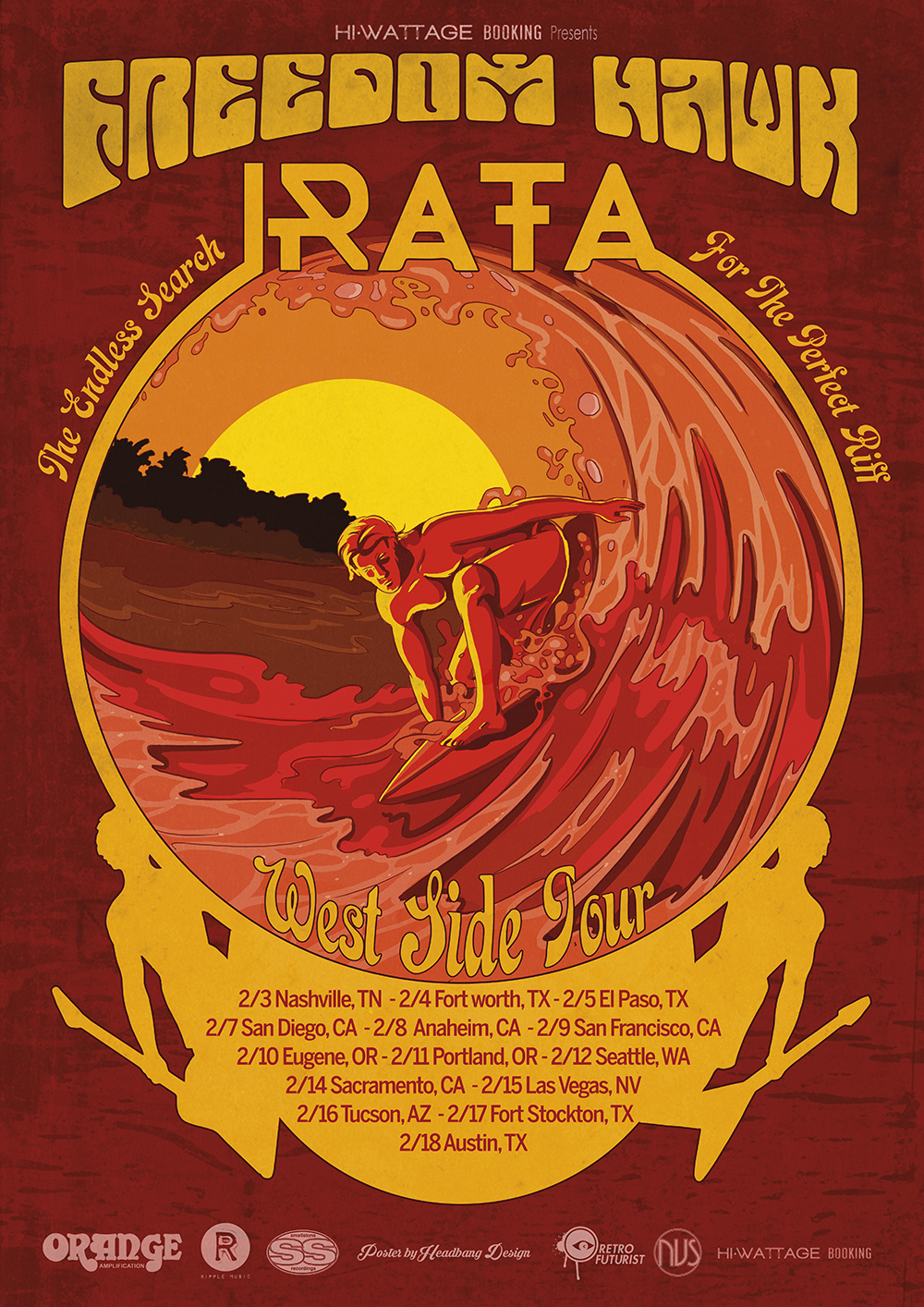 Freedom Hawk will bring there dark music fueled by the sun to the US West Side in support of there latest Small Stone (2015) release – Into Your Mind.
All dates w/ Irata
3-Feb Nashville, TN Springwater
4-Feb Fort Worth, TX The Rail Club club
5-Feb El paso, TX Rockhouse Bar & Grill
6-Feb Open (drive day)
7-Feb San Diego, CA Soda Bar
8-Feb Anaheim, CA Out Of The Park Pizza
9-Feb San Francisco, CA Thee Parkside
10-Feb Eugene. OR Old Nick's Pub
11-Feb Portland, OR High Water Mark Lounge
12-Feb Seattle, WA Funhouse Seattle
13-Feb Yreka, CA, Chromaphonic Music Hall
14-Feb Sacramento, CA Starlite Lounge
15-Feb Las Vegas, NV, Beauty Bar
16-Feb Tucson, AZ The Flycatcher
17-Feb Fort Stockton, TX The Garage
18-Feb Austin, TX Swan Dive
19th-Feb Open (hit us up)
Emanating from the barrier dunes of Virginia, Freedom Hawk's heavy riffs, rolling groove, and soulful guitar melodies produce a sound that is distinctly their own. The quartet's brand of heavy rock capitalizes on the best of the heavy '70s, with a head-spinning blend of 60s acid and fuzzy blues, that's modern and based around quality songwriting rather than style-over-substance retro posturing.
Join Freedom Hawk's continued search for the perfect riff!!
10 January 2017 SSR HQ News FREEDOM HAWK